Just a few months after announcing a comprehensive public consultation on the Condominium Act, the provincial government announced it's also taking a similarly comprehensive look at the potential regulation of Ontario's home and property inspection industry.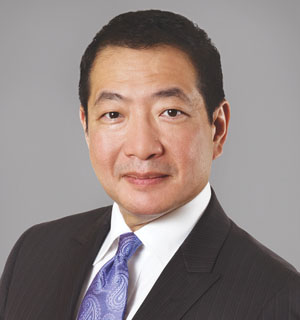 Although it's not yet a part of most preprinted realtors' forms of agreements of purchase and sale, the conditional-upon-inspection clause has become quite ubiquitous in arm's-length residential resale deals. A recent online poll conducted by the
Toronto Star
concluded that almost 40 per cent of all homebuyers wouldn't dare buy a house without one.
 A telling statistic from the same online poll hints at the probable reason for the government's recent interest in industry regulation: almost the same number of respondents also noted they had purchased a home with a clean home inspection report only to discover significant undisclosed defects in the house after closing.
The question of industry competence isn't new. Mike Holmes, Canada's iconic home renovation TV personality, recently wrote in the
National Post
: "I've been saying it for years. The home inspection industry is like the Wild West — a lot of cowboys, not a lot of sheriffs." He elaborated on his lament by noting that "there are good home inspectors working in the industry. But we need to take the necessary measures that will make sure there are only good inspectors working in the industry. We can't afford not to."
Holmes concluded by noting "the rest of Canada needs to get behind this so we're all on the same page moving forward." Likewise, our own Bob Aaron, in one of his
Toronto Star
columns back in 2009 commenting on British Columbia's then nascent home inspection licensing legislation, glowingly endorsed the idea of regulating home inspectors nationwide.
Even if Ontario ultimately passes legislation licensing and regulating home and property inspectors, it won't exactly be breaking new ground in this aspect of consumer protection. In March 2009, British Columbia became the first Canadian province to implement mandatory licensing of home inspectors. Alberta followed suit in 2011 and Quebec is already ahead of Ontario in the consultation and prelegislative diligence process. South of the border, about half of the U.S. states currently require licensing.
But unbeknownst to many, Ontario already has quasi-governmental oversight of the home inspection industry. As Aaron reported in his 2009 column, a private member's bill in 1994 established the Ontario Association of Home Inspectors as a non-profit corporation "dedicated to enhancing the technical skills and professional practice of home inspectors and maintaining high professional standards through education and discipline."
While members of the association can use the registered home inspector designation, membership isn't compulsory as inspectors can still legally practise their trade without belonging to it as long as they don't hold themselves out as a registered inspector.
Ontario's efforts will, as part of a broader consumer protection plan, involve consulting with home inspector associations, consumers, representatives from the real estate sector, and other industry stakeholders on mandatory minimum qualifications for home inspectors.
The stated government objective of this consultation process is to come up with legislation that would increase transparency; ensure a minimum standard of training; improve consistency; and enhance consumer protection.
The Ontario government's efforts seem limited to licensing of home and property inspectors, but in 2002, the Canada Mortgage and Housing Corp. actually commissioned a research report that went one step further. This CMHC research report, now a decade old, considered the benefits of legislation mandating home inspections for all resale housing transactions.
A bold idea at the time, the CMHC report concluded that "prelisting home inspections could benefit sellers, giving them the option of remedying any major problems or adjusting their price." It also noted that "home inspections are not meant to be used as tools for renegotiation, but this is now often the case. Pre-listing inspections would avoid this problem."
Alas, the CMHC report also concluded, quite accurately in light of the fact that the current government efforts avoid any discussion of mandatory home inspections, that "unless political interests change significantly, there is no momentum for" making home inspections mandatory.
That said, the consultation process is deliberately amorphous in scope and it's not entirely unimaginable that, since the government is already considering the merits of law reform in this area of consumer protection, the conclusions of the 2002 CMHC report advocating mandatory home inspections might yet see the light of day in the form of legislation.
While it's too early to tell, there doesn't seem to be any organization-level resistance to the pending government licensing of home inspectors. Anecdotally, there are some concerns that government competency standards will be so low that many inspectors with substandard skills could get a reputational lift in the form of an official stamp of approval.
Also anecdotally, there are concerns about increasing transaction costs if all inspectors now have to be qualified and registered, especially in remote and rural areas where licensed home inspectors will be comparatively rare.
While increasing transaction costs is always a concern whenever a government imposes a licensing and regulation regime, these supply-side concerns would be more of an issue in the case of the mandatory home inspections considered in the CMCH report. As long as home inspections aren't mandatory, purchasers not insisting on deals conditional upon home inspection (or waiving it if it's already in the offer) will presumably counter any shortage of licensed home inspectors at least in part.
As with the public consultations on the Condominium Act already underway, there was no set timeline announced for the process for home inspections, nor are there any promises that legislative reform will necessarily follow.
Furthermore, the recent prorogation of the legislature threatens to delay both efforts, although it also seems logical to conclude that a public consultation process could proceed relatively unimpeded in that scenario. Then again, perhaps only the truly naive believe the government will get much done during prorogation, including when it comes to public consultations that may lead to significant legislative reform affecting the real estate industry.
For more, see
"Gov't moving fast on reform of still-modern condo law."
---
Jeffrey W. Lem is a partner in the real estate group at Miller Thomson LLP. His e-mail address is
[email protected]
.