It was Groundhog Day in Ottawa again last week. Following prorogation, the Conservatives are reviving their crime agenda. This is the fifth time around for them in four years.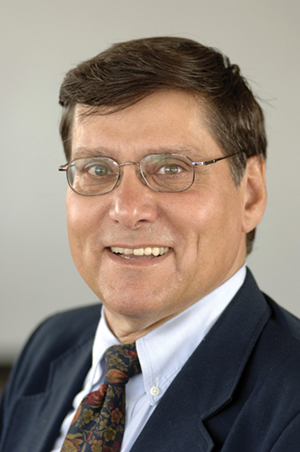 They often don't pass their crime legislation. They just talk about it and blame Liberals for being soft on crime. Then, they start the process one more time.
By closing down Parliament two months ago, 18 of Prime Minister Stephen Harper's 20 crime bills went into the hopper for one reason or another.
It's like the Bill Murray movie Groundhog Day, where the same thing keeps happening over and over. That's until they finally break the spell.
The throne speech last week announced that every one of the discarded criminal justice bills will be back again. That's great. We can all talk about crime once more. Who needs American TV police shows when we've got Harper?
Still, he actually found some new stuff to keep lawyers busy this coming season.
A line in the throne speech, for example, declared "life means life." No, it's not a law on abortion. Harper knows better.
Instead, it means life sentences for multiple murderers. There was no explanation, but insiders say 25-year sentences would no longer apply for those convicted of more than one murder. There are about half a dozen each year.
Another interesting proposal would provide cash for the families of murder victims. But there's one problem: the money would come out of the employment insurance fund, not the Justice Department.
So the workers and employers who contribute to EI end up paying for the victims of murderers. As it is, only about a third of workers making contributions are eligible to collect benefits.
Now, a handful of others will be if a family member gets murdered. Still, with about 600 homicides happening in Canada each year, it won't be that much of a drain on the fund.
There is debate over the issue, however. Harper is thinking of only 15 weeks of benefits for victims' families. The Bloc Québécois has been asking for a full year of EI payments.
Another bill would give time off to workers in federally regulated sectors, such as banks and broadcasting, whose families are crime victims. The catch? It's unpaid leave. At least you get your job back after you get over what's happened to your family.
In addition, that old victim surcharge that comes up in the courts is going to become mandatory. Call it a tax on the bad guys. Lots of luck collecting it, your honour.
The speech also promises that to ensure swift justice, the government will introduce legislation "to improve criminal procedures to cut the number of long, drawn-out trials."
Judges have been at their wits' end for years over the length of some proceedings. The situation can be so bad that they've resorted to throwing cases out of court.
Still, cutting "the number" of long and drawn-out cases seems to indicate the changes would affect some trials more than others.
Of course, the usual "feel-good" crime bills are back again, including longer sentences for youth "who commit serious and violent crimes." That's always a popular bill with angry old men.
Legislation requiring harsher punishments for white-collar criminals, some of whom get away with serving only a sixth of their sentences, is also on again.
It would take only about six minutes in the Commons to wipe out that one-sixth provision, which is just a few words long. But why rush something that you can milk for another year?
That old drug bill that the opposition managed to amend will be back in its original form, the throne speech promised.
That's the one with the part about how a pound of marijuana - about five plants - is enough to have you convicted as a drug trafficker for up to seven years. The Harper government figures people can't smoke that much dope, so they must be a drug pusher.
The opposition will fiercely oppose the quantity clause, meaning it will likely be back in another Harper throne speech.
Once again, the government promises to abolish parole for violent offenders instead of letting them live in what the throne speech called "the luxury of home." How many violent offenders do you know who live in such luxury? With mandatory sentencing like that, do we really need judges?
There's something good dealing with crime in the throne speech that has nothing to do with longer sentences. It isn't even a new law. The government promises to get police to work harder on unsolved cases of murdered and missing aboriginal women.
When you have to present a throne speech after a month of extra holidays and you don't have much money to spend, promising all sorts of crime legislation is a good way to spend an hour in the Senate even if it's mostly rehash.
At the same time, it does help keep lawyers busy.
---
Richard Cleroux is a freelance reporter and columnist on Parliament Hill. His e-mail address is
[email protected]
.