Most employees serve at the mercy of their employers. There is little job security save for non-managerial employees of federally regulated employers, union members and employees dismissed contrary to human rights codes. Most others serve at the pleasure of their employers. Of course, some employees are highly skilled or have the ability to protect themselves in negotiated employment contracts. Job security isn't much of a concern to them. But job security is a major concern for the majority of employees.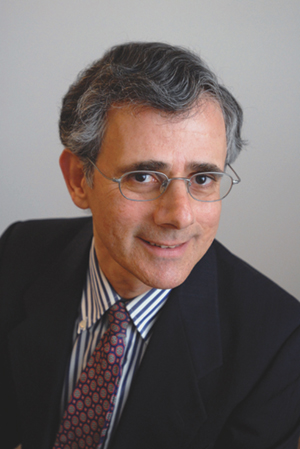 Regrettably, employment standards laws provide little protection for terminated employees. In the absence of just cause, terminated employees are entitled to meagre notice or termination packages.
However, we have common law to thank for its laws requiring employers to provide reasonable notice or compensation in lieu to employees of indefinite duration. Common law entitlement is flexible and provides adequate compensation in most cases.
Yet, employers continue to attempt to prevent terminated employees from accessing their common law entitlement. They rely on case law that allows them to contract out of the presumption that employees of indefinite duration are entitled to reasonable notice or compensation in lieu.
Contracting out of or rebutting this common law presumption was expressly recognized by the Supreme Court of Canada in
Machtinger v HOJ Industries
[1992] 1 SCR 986.
The Machtinger case involved two managers, both of whom had signed employment contracts, one of which allowed termination with no notice and the other allowing termination on two weeks' notice.
Because these notice periods were less than the employment standards minimum, they were held to be invalid. The employees were entitled to receive their common entitlements, which far exceeded the minimum statutory requirements.
However, the Supreme Court made it clear that "[a]bsent considerations of unconscionability," properly drafted provisions that satisfy minimum employment standards requirements "would be sufficient to displace the presumption that the contract is terminable without cause only on reasonable notice."
At the same time, the Supreme Court recognized the importance of the common law reasonable notice requirements in mitigating the financial and psychological repercussions created by employee terminations. The Supreme Court quoted from an article written by Katherine Swinton, contained in a 1980 book called
Studies in Contract Law
.
"Discharge has serious financial ramifications for the individual in that it puts an end to remuneration, as well as to less quantifiable economic benefits such as accrued seniority. Discharge can have ongoing financial effects, as well, for the reason given for termination (if any) may affect accessibility to future jobs as well as entitlement to government benefits such as unemployment insurance. The psychological effects of discharge are also important, because of the disruption in the individual's life caused by seeking new employment and establishing himself in a new environment," said the ruling, quoting Swinton.
The recognition of these financial and psychological repercussions as well as the minimal notice and severance periods in employment standards legislation has led courts to employ highly technical techniques to nullify many contractual provisions that attempt to rebut the common law presumption of reasonable notice.
Employment contracts that do not specifically mention continuation of benefits or payment of statutory severance or that could theoretically result in the provision of a notice period less than the minimum statutory requirement have been held to be inadequate to rebut the common law presumption.
But as long as courts focus solely on these technical arguments, they leave the door open for employers to draft better contracts; contracts that make it clear that there was no intent to contract out of the statutory requirements. These contracts rebut the common law presumption, thereby allowing employers to terminate upon the provision of the statutory minimum provisions.
That's what happened in a recent Ontario Court of Appeal decision,
Oudin v. Centre Francophone de Toronto, 2016
ONCA 514, where the court found there was no intent to contract out of the statutory requirements even though the contract did not specifically mention either benefit or severance entitlement.
But what courts seem to be missing is the fact that most of these are take-it-or-leave-it contracts, where the employee has little or no ability to negotiate terms, and where the references to employment or statutory standards are unintelligible to prospective employees. The vague references to statutory requirements in employment contracts provide no real information to prospective employees.
Most prospective employees do not understand the common law presumption of reasonable notice or what they are giving up. They believe they are being protected by references to employment standards laws. They have no reason to think otherwise.
There are several potential solutions to be considered. Minimum statutory termination provisions should be increased. Provincially regulated employees should be given statutory rights of reinstatement as is the case for non-managerial employees of federally regulated employers. Courts should also require employment contracts to set forth in plain language precisely what is being given up; that is, the difference between what employment standards would provide as compared to common law.
---
Alan Shanoff was counsel to Sun Media Corp. for 16 years. He currently is a freelance writer for Sun Media and teaches media law at Humber College. His e-mail address is
[email protected]
.