Two months ago, the Canadian Bar Association's access to justice committee released a summary of a report that frankly discusses the "abysmal state of access to justice in Canada" and the "pain caused by inadequate access and the huge discrepancies between the promise of justice and the lived reality of barriers and impediments."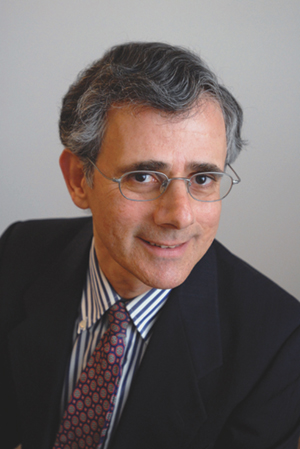 While "inaccessible justice costs us all," the harshest consequences fall on the poor, the report notes. It concludes that the "civil justice system is badly broken."
None of this is news. We see it in the huge numbers of self-represented litigants in every court. We've heard similar refrains for the past 20 years with senior lawyers and judges lamenting the sad state of access to justice every year. In 2008, Chief Justice Warren Winkler told us "we are now dealing with a civil justice system that fails to be accessible to many, and upon which pressures continue to mount. The number of people who cannot afford a lawyer, and who are forced to represent themselves in important legal proceedings has ballooned in the last 10 years. Chief among the reasons for this development is the cost of litigation. Even people of ordinary means can no longer afford to pay a lawyer to see a case through to the end."
So I have to agree with the CBA report that "tinkering is insufficient." It's time for big, bold thinking. But what does the CBA report contemplate? The proposals to build "a bridge to equal justice" cover the integration of law as a life-skills course in schools; the creation of legal capabilities training modules to deal with life transitions; legal health checklists to "create awareness of common legal problems"; using technology to improve access to justice and reinvent the delivery of legal services; and reforming the courts to provide "active case management, judicial dispute resolution, specialization, court simplification, and active adjudication models."
Other proposals relate to reforms to the provision of legal services and legal expense insurance; more funding for publicly funded legal aid; and integrating access to justice issues into law school education.
Regrettably, there's nothing big or bold in these ideas. They may result in a better class of self-represented litigants, but is that what we want? And do we really want to encourage legal expense insurance, which will add a layer of overhead and profit for providers with the potential for disputes between insurers and their customers that could result in more legal disputes?
The real problem lies in the lack of competent legal services at a reasonable cost. The chief problem lies in the affordability of legal services. But the CBA proposals seem to have little to do with lowering the price of legal services.
The keys to better access to justice lie in reducing the role of lawyers and at the same time decreasing their fees. Such a move would require sacrifices by lawyers and that's something the CBA report doesn't seem to contemplate.
If we want to cut fees, we should be discussing how to reduce the monopoly enjoyed by lawyers. This is a line of thinking broached in 2010 by then-B.C. chief justice Lance Finch. To reduce the effects of the monopoly enjoyed by lawyers and drive down costs, he suggested increasing the supply of practitioners by enrolling more students in law schools, decreasing articling periods, and qualifying more people to practise. In a similar vein, we should be considering the expansion of the role of non-lawyers, including paralegals, into areas they currently can't practise in.
We need to look at the adversarial system to determine which disputes don't necessarily require lawyers. For example, is it really necessary to have lawyers represent clients in most employment cases? Could an enhanced labour relations board not resolve many employment law disputes without the input of lawyers? These are the sorts of tough questions we need to ask.
We need to examine each area of the law to determine options for reform with the goal of providing better access to justice and reducing the role of lawyers. For example, why do so many accident victims require a lawyer to assist with the collection of no-fault accident benefits? How can we modify the law so that insurance companies will have to provide contractually required benefits without forcing accident victims to retain a lawyer?
In any efforts to ameliorate the problem, we must remember that the legal system should benefit society and not just lawyers, judges, and big business.
---
Alan Shanoff was counsel to Sun Media Corp. for 16 years. He currently is a freelance writer for Sun Media and teaches media law at Humber College. His e-mail address is
[email protected]

.