To hear the NDP tell it, bill 74 will strike a stake through the heart of collective agreements across the province and deny tradespeople the right to a living wage.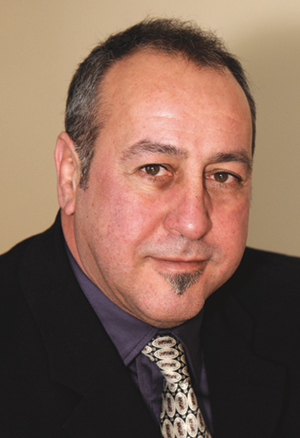 On the other hand, hard-right maverick Conservative MPP Randy Hillier clashed with his leader, Tim Hudak, and found himself relegated to the backbenches when someone leaked an e-mail saying bill 74 smacked of large corporations seeking favourable legislation by offering generous party donations.
Obviously, bill 74 must be some kind of nefarious plot to subvert democracy and destroy the middle class if both sides of the political spectrum have issues. But that's not really the case. Bill 74 seeks to free one company from having to work only with union labour across Ontario.
The company is EllisDon Corp., which describes itself as an "employee-owned company that completes in excess of $3.1 billion in new construction annually and delivers construction expertise to clients throughout the world."
The background of why bill 74 is necessary — and both the Conservatives and the Liberals had been backing it as part of their deal to get legislation moving again this fall — is both complex and convoluted.
It's critical legislation trapped in a paralyzed legislature. It goes to the standing committee on finance and economic affairs on Oct. 24.
Unfortunately, Premier Kathleen Wynne, under pressure from the NDP and the powerful Provincial Building and Construction Trades Council of Ontario (which also runs the Working Families Ontario coalition, the lobby group that supported the Liberals in the last election), has withdrawn her party's support claiming a Divisional Court decision makes it moot.
EllisDon disagrees. And here's the quick nub of the legal wrangle. The Ontario Sheet Metal Workers' & Roofers' Conference and the International Brotherhood of Electrical Workers filed a grievance at the Ontario Labour Relations Board against EllisDon arguing the company is bound by a provincial collective agreement by virtue of a 1958 Sarnia, Ont., agreement.
In February 2012, vice chairman David McKee sided with the unions but noted that because of the legislative history and entanglements that led to that decision, he was declaring an estoppel for two years to give EllisDon time to seek a legislative amendment.
It was, in effect, a legal loophole, he said, that has bound EllisDon uniquely to specific unions across Ontario.
In a subsequent appeal of the board's decision, the Divisional Court ruled in September in favour of an estoppel without a time limit. The grieving parties are now appealing the decision.
Despite the ruling, the issue is still not over, says Tom Howell, EllisDon's vice president of labour relations. The company fears it won't be competitive in the Ontario construction market until it settles the matter once and for all. Further, he says that without bill 74, it's an invitation for the unions to engage it in still more litigation. The even bigger threat, EllisDon maintains, is that a healthy selection of general contractors is necessary to keep Ontario's construction sector vibrant in the face of a growing number of large companies based offshore competing in the same space for the big projects.
This is where it gets even more complex.
Two of the biggest trade unions in Ontario, the United Brotherhood of Carpenters and Joiners of America's district council of Ontario and the Labourers' International Union of North America, agree with EllisDon and are supporting bill 74 to the chagrin of the NDP and the building trades council.
"This is not union busting," said Howell. "We're a proud union company. But it's an incredibly complex issue and that's why it's been so hard to get the story out."
The 1958 working agreement aside, there's a slew of other legislative changes that helped weave the ties binding EllisDon. But while the issue is too complex to sum up in a sound bite, one thing is clear: The bill isn't the end of collective bargaining as we know it but is rather a simple fix to an ancient wrong.
It is, however, another example of how three years of legislative neglect by a government so obsessed with its own survival and so beholden to select union interests have helped paralyze an important issue.
---
Ian Harvey has been a journalist for 35 years writing about a diverse range of issues including legal and political affairs. His e-mail address is
[email protected]

.