UOttawa Will Administer CCP Lawsuit Dismissed CBA Joins Coalition Law Times Poll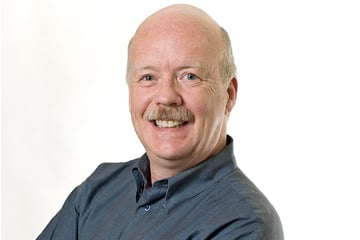 UOTTAWA WILL ADMINISTER CCP
The University of Ottawa has been selected by the federal government to administer the recently revamped Court Challenges Program.
Richard Clément, a professor at the Official Languages and Bilingualism Institute at the university, will serve as chairman of the centre's new administration committee. He says UOttawa hosting the CCP "fits very well with what we perceive as the message of the university" considering that, as a bilingual university, it is particularly interested in language rights. He also points out the Human Rights Research and Education Centre at the faculty of law.
"This is a joint effort, a multidisciplinary effort, on the part of the university faculty of law and the institute working together," he says.
Mélanie Joly, minister of Canadian Heritage, who has been charged with implementing the modernized CCP, announced that UOttawa had been selected on Sept. 5. The university, which was selected following a request for proposals, will administer the program by creating the Canadian Centre for the Court Challenges Program. The CCCCP will support the work of the two expert panels that make the funding decisions.
Though the CCCCP will have administrative support from the university, it will be independent "in its goals and funding decisions," according to a news release from UOttawa.
LAWSUIT DISMISSED
An Ottawa court has thrown out a discrimination lawsuit against KISS bassist and lead singer Gene Simmons launched against him by a concertgoer who was removed from one of the band's shows in 2013.
Byeongheon Lee's claim originated from what he saw as a wrongful ejection from the rock band's July 25, 2013 concert at the Canadian Tire Centre in Ottawa. In Lee v. Simmons et al., Ontario Superior Court Justice Marc R. Labrosse was asked to dismiss an action brought against Simmons for what Lee saw as the rocker's involvement in his removal from the concert.
In the decision, Labrosse indicated that, "Even when considered liberally, the Statement of Claim does not suggest that Mr. Simmons' action of seeking the removal of the Plaintiff caused the claimed harassment or assault."
CBA JOINS COALITION
The Canadian Bar Association has joined other business groups to call on the federal government to drop proposed tax changes for private corporations. This summer, the federal government unveiled a number of proposals that would affect the taxation of private businesses in an effort to tackle perceived inequities in corporate taxes. But the Coalition for Small Business Tax Fairness, which has 42 member organizations, says these changes will unfairly affect small business owners and professionals, including lawyers and law firms.
LAW TIMES POLL
Lawyers have expressed concerns that of 38 justices of the peace that the province appointed this summer, only 12 have law degrees. Readers were asked if they felt this was an issue. About 87 per cent of respondents said yes, justices of the peace should have law degrees, especially if they oversee bail hearings. About 13 per cent said no, having a degree was not necessary.