Leon Elected As Second Canadian President Of ACTL Government Announces New Ontario Judges New Group Of Child Protection Lawyers Seeks To Intervene In Ontario Case Law Times Poll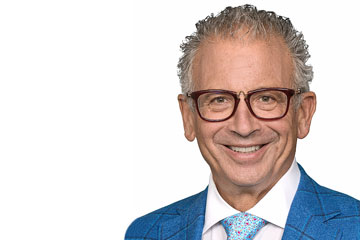 LEON ELECTED AS SECOND CANADIAN PRESIDENT OF ACTL
The American College of Trial Lawyers elected Bennett Jones LLP partner Jeffrey Leon president, making Leon the second Canadian to lead the organization, which includes trial lawyers from the U.S. and Canada, the firm said in an announcement. Leon will focus on creating pro bono opportunities. Upcoming trips for the role include Vermont, Indiana and a leadership workshop in Nashville.
Leon says he also plans to do international training in locations such as the British Virgin Islands.
Leon, who focuses on business litigation, including class proceedings, product liability, professional negligence and health care, follows BLG's David Scott, an Ottawa lawyer, who was named the first Canadian president of the American College of Trial Lawyers in 2003.
Toronto lawyer Sandra Forbes of Davies Ward Phillips & Vineberg LLP was also named a new regent of the ACTL, the college's election announcement said.
At a recent meeting in New Orleans, Leon says, the college recognized another Canadian jurist, Beverley McLachlin, former chief justice of the Supreme Court of Canada. The Beverley McLachlin Access to Justice Award is given by the college in her honour.
"One emphasis is to ensure there is going be a next generation of trial lawyers and look at how we can create opportunities for younger lawyers to have meaningful trial experience," Leon says. "We also conduct boot camp trial training programs to teach young lawyers trial skills. . . . We are vigilant on speaking out to preserve the independence of the judiciary to encourage lawyers to do their work in high ethical standards."
GOVERNMENT ANNOUNCES NEW ONTARIO JUDGES
Goodmans LLP partner Jessica Kimmel and Epstein Cole LLP partner Sharon Shore were appointed as judges to the Superior Court in Toronto, while Will Davidson LLP partner Annette Casullo and sole practitioner R. Sonya Jain were appointed as judges to Superior Court in Barrie, Ont., the Minister of Justice and Attorney General of Canada announced in a statement this week.
NEW GROUP OF CHILD PROTECTION LAWYERS SEEKS TO INTERVENE IN ONTARIO CASE
A new Ontario legal organization of child protection lawyers has quietly gathered more than 100 members in the past year and is now seeking leave to intervene in an appeal.
The Ontario Association of Child Protection Lawyers, or OACPL, formed in 2017 and now has 104 child protection defence counsel members and chapters in Toronto, London, St. Thomas, Windsor and Chatham, Ont., according to an affidavit from David Sandor, the organization's founder and president.
Now the organization seeks to intervene in an Ontario Court of Appeal case, Kawartha-Haliburton Children's Aid Society v. M.W., 2018 ONSC 2783 (CanLII), where the organization aims to give expertise about "the pervasiveness of summary judgment motions in the child protection context."
The OACPL will hold its inaugural summit on Feb. 20 and Feb. 21, 2019 in Windsor, Sandor said in the affidavit.
LAW TIMES POLL
The Law Society of Ontario says Bill C-75 — a new bill that overhauls the Criminal Code — could disrupt lawyer training programs, hamper access to justice initiatives and extend court delays.
Asked if they supported the bill, Law Times readers were split. About 47 per cent said the bill will have positive effects for the Canadian justice system overall, while 53 per cent said the unintended consequences of the bill raise questions about how the legal profession balances training the next generation of lawyers while handling important criminal matters