Guide For Lawyers Working With Indigenous Peoples Available Book Launch On Women In Criminal Law Judge Sought For Simcoe Law Times Poll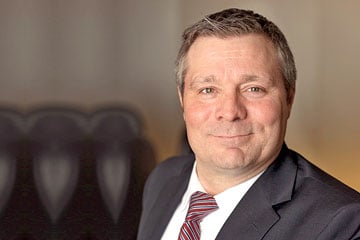 GUIDE FOR LAWYERS WORKING WITH INDIGENOUS PEOPLES AVAILABLE
A new guide for lawyers working with Indigenous Peoples has been formally launched, after being developed by The Advocates' Society, the Indigenous Bar Association and the Law Society of Ontario. The guide was a response to the Final Report of the Truth and Reconciliation Commission, according to a law society media release, particularly a section that specifically addressed the legal community.
A special event at Osgoode Hall on May 22 marked the launch of the guide.
Scott Robertson, president of the Indigenous Bar Association and an associate at Nahwegahbow Corbiere Genoodmagejig/Barristers & Solicitors, says the guide "is intended to provide assistance to those lawyers, law clerks, students and judges," who work with and for Indigenous Peoples.
"The justice system has not always been kind to Indigenous Peoples. There is a dark history of assimilation and colonial policies which have been implemented and enforced by our legal system," he said in a written statement.
"In order to effect change and truly reconcile these past wrongs, we must create space for Indigenous Peoples."
The 116-page guide can be accessed through the advocates.ca website.
BOOK LAUNCH ON WOMEN IN CRIMINAL LAW
Members of the public are invited to attend the launch of a book featuring different female lawyers and judges involved in the Canadian criminal justice system.
The book launch for Women in Criminal Justice: True Cases By and About Canadian Women and the Law, which is edited by lawyers William Trudell and Lorene Shyba, will happen June 9 at the Fifth Pubhouse, Great Canadian Bar, at 221 Richmond Street West in Toronto. The event will take place from 2:30 p.m. to 5 p.m. Former Supreme Court of Canada chief justice Beverley McLachlin is scheduled to attend. McLachlin contributed the foreword to the book.
JUDGE SOUGHT FOR SIMCOE
The Judicial Appointments Advisory Committee is seeking applications for the role of judge in the Ontario Court of Justice in Norfolk County (Simcoe). The judge who is appointed will spend approximately 80 per cent of their time on criminal law matters and 20 per cent of their time on family law matters. All candidates must apply by June 8. More information is available at ontariocourts.ca.
LAW TIMES POLL
The federal government's Bill C-69, the Impact Assessment Act, proposes to reform the federal environmental assessment regime and place more emphasis on early engagement with affected communities.
Readers were asked if they and their clients supported its aims.
About 60 per cent said yes, they supported the bill and thought it represented a fresh start for the federal environmental assessment process.
About 40 per cent said no, they were concerned that early engagement will lengthen the process and make things worse for clients.