Lawyers Join Dentons Beacon Law Becomes Beyond Law Lakehead Searching For New Dean Law Times Poll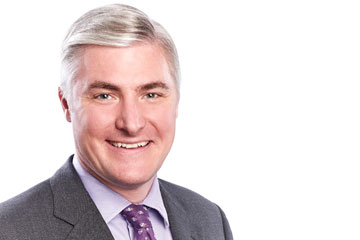 LAWYERS JOIN DENTONS
Dentons Canada LLP has announced that 10 people from McLean & Kerr LLP, a boutique law firm known in the Toronto market for its commercial real estate and litigation practice, are joining the firm in Toronto.
"I am very pleased to welcome this impressive team of exceptional talent to Dentons," said Beth Wilson, Dentons Canada chief executive officer, in a statement. "Dentons Canada is currently undergoing tremendous growth, which is being fuelled by our clients benefiting from our global platform, our focus on innovation and the quality and expertise of our local teams."
Joining the firm as partners are Todd Davidson and Sharon Addison. Davidson, a partner in the real estate group, has a practice focused on leasing and purchase, sale and financing transactions, and Addison, a partner in the litigation and dispute resolution group, brings extensive experience and knowledge in real estate-related litigation matters.
"Dentons' commitment to innovation is something that resonates strongly with us," says Addison. "Our clients are increasingly looking to us to provide innovative approaches to not just their legal needs but also their broader business challenges. This holistic approach to working with clients is just one of the reasons we're so pleased to be part of the Dentons team."
Others joining the firm include Stuart LeMesurier (commercial real estate), Leanne Fasciano (litigation) and Elaine Gray (litigation) as counsel, as well as law clerks and legal assistants Michelle Haché, Lopa Raulino, Anna Damasio, Vicki Lau and Mildred Nunes.
The addition of the McLean & Kerr lawyers is part of a broader effort to grow the Toronto office, says Blair McCreadie, managing partner of Dentons Canada's Toronto office.
"This [McLean and Kerr] team is part of about 25 new colleagues who have joined our office in the last 12 months," says McCreadie. "The recent addition of the team from McLean & Kerr is just one further step in our plan to aggressively grow Dentons in the Toronto market.
"We have a clear focus on being the leading global law firm in the Toronto market and so frankly we are expanding across all practice areas. In particular, with M&K, it was a highly regarded boutique firm in commercial real estate, construction and litigation. The fact they have joined us really builds on the strength of our existing real estate and litigation practice. They have a number of strong relationships with Canadian real estate and property development firms as well as a number of pension funds."
BEACON LAW BECOMES BEYOND LAW
A Toronto-based personal injury firm led by partners Kate Mazzucco and Josh Nisker has changed its name to Beyond Law from Beacon Law after a dispute with another firm.
Nisker says that from the time the practice opened in October 2017, he and Mazzucco wanted to use the blank slate for a non-traditional name. Mazzucco says the firm, which focuses on personal injury issues including accidents, medical malpractice and disability claims, has worked on a brand that sets it apart from competitors.
"We had originally branded our firm Beacon Law," Mazzucco says.
"Given that we practice in the area of personal injury litigation, and many of our clients need help navigating an intimidating system, we felt the name aptly described the type of service we offer our clients: that we are there to help them. Recently, we received a letter from a firm with a similar name asking that we change it. After speaking with the other firm — who was very professional and reasonable, I might add — and considering our options, we decided to move forward and rebrand our firm as Beyond Law."
Mazzucco says the feedback on the new name has been positive.
LAKEHEAD SEARCHING FOR NEW DEAN
Lakehead University is searching for a dean of the Bora Laskin Faculty of Law and is consulting within the university and with law associations and local and regional Indigenous leadership organizations, according to bulletin that was shared with the Lakehead University community.
In April, former dean Angelique EagleWoman resigned after less than two years in the role. She said she felt she was a victim of racism. Formal nominations for the position can be sent to Laverne Smith & Associates Inc. at LakeheadLaw@lavernesmith.com, and input is being sought until Aug. 31.
LAW TIMES POLL
In a July 6 decision, Law Society of Ontario v. Yantha, 2018 ONLSTH 94, the Law Society of Ontario's tribunal decided that a lawyer accused of over-billing Legal Aid Ontario by $29,540.61, could surrender his licence, rather than have it terminated by revocation. The decision included a lengthy analysis of the lawyer's mental health issues.
Law Times asked readers if they support moves by the regulator to recognize mental health issues during the disciplinary process.
About 74 per cent of respondents said the tribunal's decision is an important move that will improve the disciplinary process for lawyers. Twenty-six per cent of respondents said that while they applaud the sentiment, they have concerns about the way the law society tribunal's approach is being implemented.