CABL Elects New Leaders LAO Seeks Chairperson Firms Fear Losing Top Lawyers Law Times Poll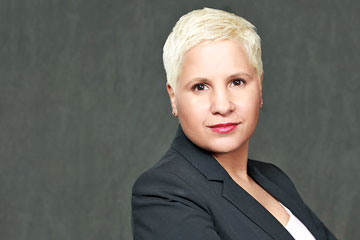 CABL ELECTS NEW LEADERS
Toronto lawyer Lori Anne Thomas has been elected to lead the Canadian Association of Black Lawyers, the group announced on Jan. 23.
"I am honoured to be following in the steps of those I admired since law school," said Thomas, who practises at Thomas Defence Criminal Trials & Appeals, in an online posting.
Thomas succeeds Shawn Richard, who practises at Lenkinski Family Law & Mediation PC in Toronto and remains on the board as immediate past president.
Other Ontario lawyers with leadership roles in the group include: vice president Gordon Cudjoe, a lawyer at Legal Aid Ontario; secretary Raphael Tachie, senior counsel at TD in Toronto; treasurer Joshua Abaki, an associate in the Toronto office of Borden Ladner Gervais LLP; Ottawa Chapter president Stéphane MonPremier, founder of MonPremier PC; communications director Kyle Elliott, a staff lawyer at Blake Cassels & Graydon LLP in Toronto; director of professional development Thelson Desamour of Walker Law; and director of membership Omar Ha-Redeye, a lawyer at Fleet Street Law in Toronto.
LAO SEEKS CHAIRPERSON
Legal Aid Ontario opened an application for a full-time chairperson on Jan. 7, with a deadline of Jan. 31, according to an advertisement by the Ontario government.
A successful candidate would serve an initial term of two or three years, provide guidance to members of the board, establish a board schedule and meet with the attorney general's office, the job posting said.
The application is posted online at https://www.pas.gov.on.ca/Home/Advertisement/71.
FIRMS FEAR LOSING TOP LAWYERS
About 94 per cent of lawyers are "concerned with losing top performers to other opportunities," according to a survey of 150 Canadian lawyers conducted by staffing agency and consulting firm Robert Half Legal.
Thirty-eight per cent of respondents said in the survey that a shortage of qualified candidates is "the greatest challenge their law firm/company faces when hiring."
About 40 per cent of law firms said they plan to expand their legal team in the first half of the year, with privacy, data security and information law expected to be top hiring areas.
The survey was conducted online with full-time lawyers who were either sole practitioners, worked in corporate legal departments with 1,000 or more employees or in firms of 20 or more employees.
LAW TIMES POLL
Ontario lawyers and bencher contenders recently told Law Times they are hoping that proposed new rules for alternative business structures limit the corporate influence on lawyers.
Law Times asked readers if this issue, which would affect non-profits and charities, would be a factor in the upcoming election for benchers at the Law Society of Ontario.
A majority of respondents, 70 per cent, said it would not influence their votes, as they thought there were other issues of greater significance facing the profession.
A minority of respondents, 30 per cent, said the ABS issue will influence their votes.