Neinstein Class Action Settled Event On Lawyers' Pensions Millar Joins Lenczner Slaght Law Times Poll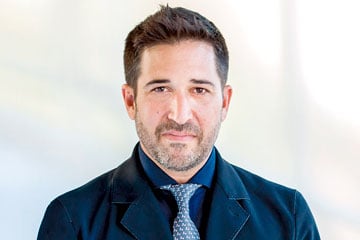 NEINSTEIN CLASS ACTION SETTLED
A judge approved a settlement in a certified class action that alleged a breach of the Solicitors Act, according to Neinstein LLP, the firm named in the case, Hodge v. Neinstein.
While it is unclear how many clients will actually make claims, the firm could pay up to $4 million, a figure yielded by an estimate submitted for court approval Ontario Superior Court Justice Paul Perell, says Greg Neinstein, managing partner at the firm. Duncan Embury, a partner at the firm, says it is impossible to know how much the firm will ultimately pay out.
The case centered on whether there was a breach of the Solicitors Act, which says that a contingency fee agreement should not include a payment to the lawyer resulting from a costs award or settlement costs, according to a 2017 Court of Appeal decision on the matter.
The dispute was the "canary in a coal mine" of the confusion in the profession around the wording and interpretation of the Solicitors Act, which has since been clarified by the Law Society of Ontario and the provincial government, Neinstein says.
"When there was obvious confusion, we acted immediately and we are proud of that," says Embury.
"We continue to believe that access to justice is one of the most fundamental rights in our society and its important it be achieved in an open and transparent way."
EVENT ON LAWYERS' PENSIONS
The Toronto Lawyers Association will host a Feb. 6 event for lawyers to provide input on a new pension plan designed for law firm staff.
The proposed plan is "a national, multi-employer pension plan to provide lifetime pensions designed specifically for law firm staff and partners," the TLA's announcement said.
Randy Bauslaugh, a partner at McCarthy Tétrault LLP, and Dawn Marchand, vice president of marketing at CBIA/Lawyers Financial, will speak at the event, which will be held at the lounge on the second floor at the 361 University Avenue Court House from 5:15 p.m. to 6:30 p.m., the announcement said.
MILLAR JOINS LENCZNER SLAGHT
Sarah Millar will lead and manage the discovery practice at Lenczner Slaght Royce Smith Griffin LLP, the firm announced Jan. 14.
Millar's role will focus on the discovery phase of litigation, "best practices" in document management, and cost-efficient ways to produce evidence in litigation, the statement said. Millar previously led a discovery management group at Osler, Hoskin & Harcourt LLP.
LAW TIMES POLL
A group of recent alumni of York University's Osgoode Hall Law School says they will no longer donate to the school until tuition is reduced.
Law Times asked readers if they agreed with this initiative by former students.
A majority, 85 per cent of respondents, said they agreed with the former students that high tuition rates are a significant problem facing the profession.
A minority, 15 per cent, disagreed with the alumni's initiative, responding that it will not lead to an effective long-term solution.