Court Delays Increasing Law Firm Battle Continues Swan Awarded LLD By LSO Law Times Poll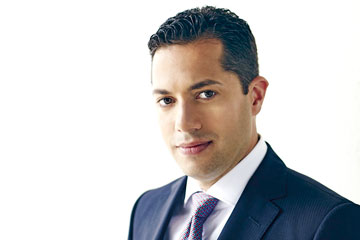 COURT DELAYS INCREASING
The time it takes to complete a charge in Canada's criminal and youth courts has been steadily increasing, according to a recent Statistics Canada report.
Adult criminal and youth court statistics in Canada, 2016/2017, released on Jan. 24, reveals alarming information about the adult criminal and youth court systems prior to the 2016 R. v. Jordan decision on court delays.
"Cases are more complex now than ever before. Accused persons are facing a greater number of charges and cases are taking longer to complete," says Daniel Brown, lead counsel at Daniel Brown Law LLP in Toronto. He adds that the data should come as no surprise to anyone working within the justice system.
The report shows that adult criminal court cases are taking 10-per-cent longer, or a median of 124 days, to complete when comparing 2016/2017 to 2015/2016. Youth court shows a similar result during the same time period — a seven-per-cent increase in time, to a median of 106 days in total. The report is available at www150.statcan.gc.ca.
LAW FIRM BATTLE CONTINUES
Lawyer Trung Nguyen was granted leave to appeal an order that struck certain allegations in his statement of defence and counterclaim in a lawsuit with his former law firm, according to a Jan. 24 decision from the Court of Appeal of Ontario, Brauti Thorning Zibarras LLP v. Nguyen, 2019 ONCA 45.
"The pleading sought, which should not be a pleading of evidence, is relevant to at least three issues," wrote a panel of Court of Appeal judges, including Chief Justice George Strathy and Justices Sarah Pepall and Michal Fairburn.
The Superior Court order had previously deemed some of Nguyen's allegations were irrelevant and, therefore, scandalous and vexatious.
Nguyen worked at Brauti Thorning Zibarras LLP from 2008 to 2015, where he continued to work with a longtime client, Indcondo Building Corporation, according to a 2018 Superior Court decision in the case.
When Nguyen left the firm, he took the Indcondo file with him, and BTZ sued Nguyen for breach of contract and breach of fiduciary duty.
Nguyen's counterclaim sought the share of the contingency fee payment from the Indcondo litigation that he would have received had he not left BTZ, the Superior Court decision said.
SWAN AWARDED LLD BY LSO
The Law Society of Ontario awarded Angela Swan an honorary degree of Doctor of Laws, the organization announced on Jan. 25. Swan, author of Canadian Contract Law, was recognized for her influence in contract law education, the law society said in a press release.
LAW TIMES POLL
The Law Society of Ontario is considering whether to alter the restrictions on real estate lawyers who get fees and other perks paid by certain title insurers.
Law Times asked readers if they feel it is ethical for real estate lawyers to get fees and receive other perks paid by certain title insurers. A majority, 73 per cent, said they did not think it was ethical.
A minority, 27 per cent, said it was ethical.