PBSC Names New Director Chalmers, O'Brien Join Bench LaForme Wins LGBTQ2 Award Law Times Poll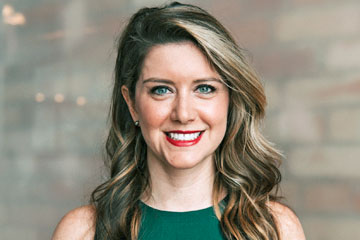 PBSC NAMES NEW DIRECTOR
Brittany Twiss will be the new national director for Pro Bono Students Canada starting in April.
Twiss' appointment ends the search to fill the vacancy left by Nikki Gershbain, now senior director of inclusion and community engagement at McCarthy Tétrault LLP.
Since 2013, Twiss has been the executive director of Level, a non-profit charity that works to reduce barriers to access to justice and advance human rights.
Here, she developed a justice education program for Indigenous youth in Canada, initiated a program for legal professionals to train them on empathy and inter-cultural competency and constructed a mentorship and human rights research program for law students to increase access to justice.
Upon starting her work with the national 22-chapter organization, Twiss says she intends to start her first few months learning and listening to current staff and law students and gauging how communities view the organization.
Once she gets a firm grasp, she says, her next steps will be to search for opportunities for further growth, expansion and impact.
"Most lawyers that I know don't find great meaning or joy in how many hours they bill a year.
"That's typically found in the important work that they've done for their community and the positive differences they've been able to make in people's lives," says Twiss.
"Teaching law students that early on will hopefully benefit both them and the communities that we're aiming to serve."
CHALMERS, O'BRIEN JOIN BENCH
William Chalmers, a 30-year veteran of Hughes Amys LLP, will take up a new role on the bench at the Superior Court of Justice of Ontario in Toronto, the minister of justice said in a Jan. 31 announcement.
Shaun O'Brien, executive director at Women's Legal Education and Action Fund, will also be a judge of the Superior Court of Justice of Ontario in Toronto.
LAFORME WINS LGBTQ2 AWARD
The Canadian Bar Association will present Justice Harry LaForme the SOGIC Ally Award at the CBA's President's Dinner on Feb. 12 in Ottawa, the organization announced on Feb. 6. The CBA said the award honours LaForme's "commitment to advancing the cause of equality for lesbian, gay, bisexual, transgender and two-spirited people with the Canadian legal profession."
LAW TIMES POLL
Young lawyers who hope to be benchers at the Law Society of Ontario told Law Times that unpaid work, student debt, the partnership path and costs of running an election are some of the issues that face new calls running for representation.
Law Times asked readers if a lack of young benchers has a harmful effect on the governance of the Law Society of Ontario.
A majority, 63 per cent, said there is a harmful effect on the LSO's governance due to this.
A minority, 37 per cent, responded that the lack of young benchers is not something that is problematic.