Sossin Headed To Bench Cudjoe Moves To Canadian Western Bank Ottawa Professor Appointed Tax Court Judge Mandhane Wins Corrections Award Firms Lauded In New York Law Times Poll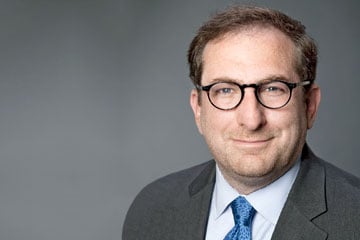 SOSSIN HEADED TO BENCH
Lorne Sossin, former dean of Osgoode Hall Law School, has been appointed judge of the Superior Court of Justice of Ontario in Toronto, Minister of Justice Jody Wilson-Raybould announced on Dec. 13. Sossin replaces Justice Elizabeth Stewart.
In addition to a long career in education at Osgoode Hall Law School and the University of Toronto, Sossin directed a task force on the independence of the bar for what is now the Law Society of Ontario, as well as working on the Gomery Inquiry, the Ipperwash Inquiry and the Goudge Inquiry. Sossin was also a litigator at Borden & Elliot, now Borden Ladner Gervais LLP.
The Department of Justice of Canada also announced that Dickson Appell partner E. Llana Nakonechny will join the Superior Court of Justice as a judge in Toronto, and Dawe & Dineen partner Jonathan Dawe will be a judge in Newmarket.
CUDJOE MOVES TO CANADIAN WESTERN BANK
Bindu Cudjoe is replacing retired general counsel Gail Harding as senior vice president, general counsel and corporate secretary at Canadian Western Bank, after six years at Bank of Montreal.
Canadian Western Bank is headquartered in Edmonton but Cudjoe, who lives in Oakville, Ont., plans to split her time between Toronto and the bank's home base in Alberta. She says she sees the opportunity at Canadian Western Bank as one to use all that she has done and learned at BMO to help grow the financial institution in Canada and specifically in Ontario.
OTTAWA PROFESSOR APPOINTED TAX COURT JUDGE
Gabrielle St-Hilaire, an associate professor at the University of Ottawa, will replace Justice Réal Favreau on the Tax Court of Canada, Minister of Justice Jody Wilson-Raybould announced on Dec. 11. In addition to teaching, St-Hilaire has worked with the Health Professions Appeal and Review Board, the Health Services Appeal and Review Board, Pro Bono Students Canada and the Community Volunteer Income Tax Program, the announcement said.
MANDHANE WINS CORRECTIONS AWARD
Chief Commissioner of the Ontario Human Rights Commission Renu Mandhane won the Ed McIsaac Human Rights in Corrections Award for her "lifelong commitment to improving corrections and protecting the human rights of the incarcerated," the Office of the Correctional Investigator announced on Dec. 5. The award, highlighted Mandhane's efforts to end solitary confinement.
FIRMS LAUDED IN NEW YORK
Several Ontario-based projects were recognized at the Financial Times' Innovative Lawyers North America event on Dec. 10 in New York City. Hamilton, Ont.-based lawyer Mark Tamminga, a partner at Gowling WLG, and Toronto-based Gowling WLG associate Matthijs van Gaalen, got a "standout" award in the Canada business of law category for the firm's LendR technology. Blake, Cassels & Graydon LLP was recognized as "highly commended" in the business of law for its use of artificial intelligence in working with Siemens Canada, which is based in Oakville, Ont. Goodmans LLP was "highly commended" in the business of law for the inaugural summit of SingularityU Canada, hosted in Evergreen Brickworks in Toronto in 2017. Davies Ward Phillips & Vineberg was "highly commended" for its legal expertise in a deal between Henvey Inlet First Nation and Nigig Power Corporation as well as its work on the restructuring of Toronto-based Urbancorp. Osler, Hoskin & Harcourt LLP was "highly commended" for its legal expertise in assisting Municipal Property Assessment Corporation with 100,000 appeal requests. Toronto-based Counter Tax Lawyers also received a "standout" award. A full list is available online at ig.ft.com/special-reports/innovative-lawyers/.
LAW TIMES POLL
Several long-time members of the Law Society of Ontario Convocation will lose the rights either to speak or vote in the next few months, after a recent decision culled the number of benchers. Law Times asked readers if they agreed with the Convocation's decision to cut back privileges for ex-officio and emeritus benchers.
A majority, 71 per cent, agreed with Convocation's move, responding that it will increase efficiency at the regulatory body. A minority, 29 per cent, disagreed with Convocation's decision, responding that it will reduce valuable institutional memory amongst benchers.
CORRECTION: In the Dec. 3 edition of Law Times, a quote at the end of the article Impact of summary judgments still evolving from David Elmaleh was incorrectly attributed to Stephen Ross during editing. Law Times apologizes for the error.