Waddell New TLA President Lawyers' Cybersecurity Spending Rising AG Shuffles Judges Law Times Poll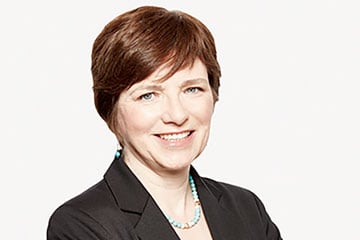 WADDELL NEW TLA PRESIDENT
Margaret Waddell, a partner at Waddell Phillips PC, is the new president of the Toronto Lawyers Association, the organization announced on April 23.
Waddell, who has been on the TLA board since 2008, took over the role after April 17's general meeting, the association's announcement said.
Ongoing issues facing Toronto lawyers include the proposed transition of the law library system to the Legal Information and Resource Network and how it might affect resources in 361 University Avenue's library, Waddell tells Law Times. Another task for the TLA, Waddell says, is its increasing popular offering of continuing professional development.
Three big items on Waddell's agenda are legal aid, planning a venue for youth justice and finding a home for the unified family court, she says.
"Toronto, of course, has one of the largest, if not the largest, demand on family court services. So, we see that as being an enormous issue we want to bring to the current ministry's attention," she says. "The fact that youth criminal justice is intended to be in the same building as adult criminal cases, we say, is significantly problematic. . . . Obviously, legal aid continues to be a huge problem and we are massively underfunded."
In prepared remarks, outgoing president Dirk Derstine said the TLA has been trying to "modernize" its governance and create codes of conduct for directors, officers and members, in addition to its work with the Law Society of Ontario and Ministry of the Attorney General.
LAWYERS' CYBERSECURITY SPENDING RISING
About 87 per cent of lawyers in Canada said in a survey that they will spend more on cybersecurity over the next year, while none of the lawyers surveyed planned to decrease spending.
The survey, conducted by legal staffing and consulting firm Robert Half Legal, included 150 full-time Canadian lawyers from firms with 20 or more employees and corporate legal departments with 1,000 or more employees, according to a statement released on April 24.
AG SHUFFLES JUDGES
Justice Robbie Gordon will be transferred to Sudbury from his current spot in the Northeast Region of the Superior Court of Justice, Minister of Justice and Attorney General David Lametti announced on April 24. Lametti also said in a statement that Justice Gregory Ellies will replace Gordon as regional senior judge in the Northeast Region.
LAW TIMES POLL
Benefits for catastrophically injured patients will return to the default benefit limit of $2 million after it was previously reduced to $1 million in 2016, according to Ontario's recently released provincial budget. Law Times asked readers if they agreed with this shift.
A majority, 67 per cent said yes, they did agree with this shift and that $2 million is a more realistic amount given the costs to support those who are catastrophically injured.
The minority of respondents, 33 per cent, said no, they did not agree with the move to restore the default benefit limit of $2 million.