Kirk Boggs To Receive Insurance Law Award New Judges Appointed CLA Blasts Bill C-75 In Position Paper Law Times Poll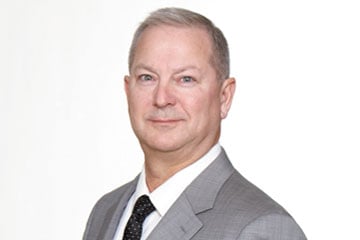 KIRK BOGGS TO RECEIVE INSURANCE LAW AWARD
The Ontario Bar Association is set to give its 2018 award for excellence in insurance law to Kirk Boggs of Lerners LLP.
Called to the bar in 1984, Boggs is a certified specialist in civil litigation and a partner at Lerners, where he has practised since 1994. Boggs says one of his recent cases that he's most proud of resulted in an unreported 2016 decision in Onex Corporation v. Aon Reed Stenhouse Inc., which was a complex insurance case involving limitations.
In that case, Boggs says, his client avoided a large lawyer's negligence claim against them by convincing the court that their analysis with respect to when the claim against the broker arose was correct.
Boggs says there are a number of things that motivate him to do this kind of work, including the problem-solving aspect of it, the diversity of claims to which his clients have exposed him, as well as the opportunity to travel around the province working with people who are proud of what they do.
"You often meet them when they are down and under attack," he says. "If you can help them get back to doing what they do and feeling proud about that again, it's a really good feeling."
Some of Boggs' more high-profile cases have concerned acting for municipalities and defending police from negligence claims. One of his reported cases that he is particularly proud of is the 2016 decision in 495793 Ontario Ltd. (Central Auto Parts) v. Barclay, which clarified the law with respect to claims for negligent investigation.
Boggs will receive the award at a dinner on May 29.
NEW JUDGES APPOINTED
Three new judges have been appointed to the Ontario Court of Justice. The attorney general has appointed lawyers Kevin McCallum, John North and Glen Donald to serve on the bench.
McCallum, who specialized in criminal law for more than 25 years, will preside in Brampton. North, a former senior Crown counsel, will preside in Toronto and Donald, who focused on criminal law and acted as counsel for police associations, will preside in St. Thomas.
CLA BLASTS BILL C-75 IN POSITION PAPER
The Criminal Lawyers' Association released a position paper criticizing the federal government's bill to amend the Criminal Code of Canada.
The CLA supported some amendments in Bill C-75, but it took issue with a number of proposals that concerned scrapping preliminary inquiries and peremptory challenges. The association is concerned that many of the amendments will "undermine the fairness of trials and adversely affect already marginalized and over-represented people in the criminal justice system."
LAW TIMES POLL
An Ontario judge is once again calling on the provincial government to fix long waits at assessments offices.
Readers were asked whether they think the province needs to step up its efforts to address these delays.
Roughly 92 per cent said yes, there clearly need to be more resources committed to addressing this problem.
The remaining eight per cent said no, they have noted an improvement in services in the last two years after a commitment to finding solutions for the problem.