The great thing about real burlesque, they tell me, is the tease is the show, not what you actually see or think you see.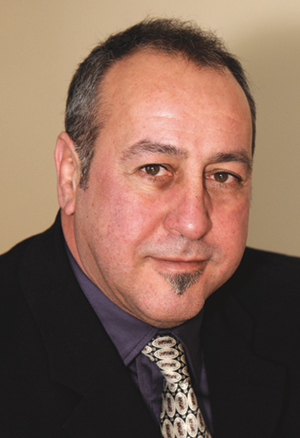 Ontario Premier Kathleen Wynne has been leading a merry dance of her own over the last few weeks much like those old time burlesque performers. It's what you don't see, however, that's the real art.
Wynne has been flashing hints about changes faster than a showgirl moving the feathers and fans around at the end of her act as she distracts the audience from the bits she doesn't want them to see: questions around the bribery allegations in relation to February's byelection in Sudbury, Ont.; the ongoing probe into the gas-plant e-mails; the lack of control on Pan Am Games spending; and looming tax hikes and job cuts in the upcoming budget.
The big show, however, has been around potential changes to beer and wine sales in Ontario.
What we know is the province wants to move fast and it will auction off licences to the highest bidder.
At first, it was just grocery stores that stood to gain. That would cut out the small corner stores, although some have suggested the big chains like Hasty Market, Becker's, and Mac's Milk may be able to join the action.
We heard 300 stores are to get licences with individual chains not able to hold more than 25 per cent of them. The scheme will further break down into stores allowed to sell both wine and beer and those able to offer only one or the other.
Not everyone is happy. The Ontario Convenience Stores Association and its site,
freeourbeer.ca
, continue to push for a seat at the auction.
Predictably, the United Food and Commercial Workers Union, which represents 6,000 Beer Store workers, and the Ontario Public Service Employees Union, which represents 5,000 LCBO employees, oppose the idea.
Public sentiment, however is overwhelming, although we've seen promises on the issue as far back as 1985 with former premier David Peterson giving us a song and dance but little else.
The relevant section here is subsection 3(1)(e) of the Liquor Control Act that sets out the mandate of the Liquor Control Board of Ontario: "To authorize manufacturers of beer and spirits and wineries that manufacture Ontario wine to sell their beer, spirits or Ontario wine in stores owned and operated by the manufacturer or the winery and to authorize Brewers Retail Inc. to operate stores for the sale of beer to the public."
It wouldn't take much to tweak the mandates since, as Toronto lawyer Michael Hassell of Hassell Trial Counsel notes, the key issue revolves around just three words: "Brewers Retail Inc."
You could replace them with "any licensed outlet" or similar wording, he notes. "There may be a need to change some regulations, but it is very simple," he says.
Small businesses deserve a level playing field, he argues, and the easiest way to do that would be to levy licence fees according to volume of sales.
"It really is about fairness," says Hassell, who had sought to bring an application in January to strike down the clause and end the Beer Store monopoly.
While he's not associated with the Ontario Craft Brewers organization that represents 50 small-batch brewers, Hassell is a fan. More pointedly, he has created Barge Craft Beer Distribution and Retail Co. Ltd. and wants in on the opportunity to open a craft-beer store as the law changes.
"I think people are aware and comfortable that consumption of alcohol comes with responsibility in Ontario," he says.
"It's time."
While Wynne's initial hints didn't include them, she now says she's open to the idea of allowing boutique stores that craft brewers could operate collaboratively to increase the exposure of their concoctions.
Hopefully, Hassell says, the developments will further open the discussion around boutique wine outlets that are under similar corporate control. Why not create standalone boutiques carrying products from several independent Ontario wineries?
Ontarians clearly want choice, and that's the sticking point with both the LCBO and the Beer Store system.
Local grocery stores tailor their shelves to their community. In my east Toronto neighbourhood, there are halal selections. Out in the west end, there are kosher options with everything under the sun available in the rest of the city.
So it is with booze. The upside will be more craft products and greater brand choices that better reflect local tastes and provide increased accessibility. The downside will be higher prices to pay for the cost of licensing by auction, limited products in some cases, and restricted hours.
What we're getting is the dance of a thousand promises as the province builds our expectations but may not deliver everything we expect.
But such is the art of burlesque and politics.
Ian Harvey has been a journalist for more than 35 years writing about a diverse range of issues including legal and political affairs. His e-mail address is
[email protected]

.