Wanted: tech guru to transform massive organization rooted in the 1980s with bold leadership initiatives, innovation, and improved user experience. Salary: $200,000-plus a year.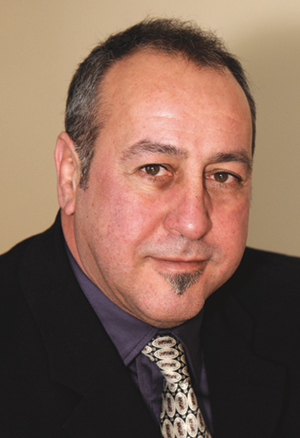 It's quite a job description and Ontario's just-launched international search for the newly created position of chief digital officer certainly hits all the right notes.
We even have Canada's first Minister Responsible for Digital Government in the form of former health minister Deb Matthews heading up the team.
The strategy sounds plausible enough, too: Ontario wants to be a leader in "accelerating how citizens engage and interact with government through the power of digital technology."
To get there, they're looking to hire a CDO to digitally transform the province and design digital services and produce "around user needs, not government needs."
The job posting goes on to talk about "harnessing new technologies to deliver user-focused government programs and services, attracting in-demand digital talent and advancing digital skills, organization-wide, delivering the best-possible citizen experience on an industry-leading web platform, unleashing new opportunities for economic growth and collaboration across Ontario's innovation ecosystem."
The last point is even more inspirational: "being open, transparent, and connected in everything we do making a lasting impact on government and society in Ontario."
It's an impressive collection of key words, but, unfortunately, it's 10 years too late.
The courts and justice system is just one example of how far behind Ontario is in the digital age. It barely serves the cause of justice, let alone those who work in the system and the public that is ostensibly served by it.
That said, there are some examples of online services that work well for the public. Renewing licence plate stickers, for example, can be done online, avoiding those awful lineups. That is unless you have to get your driver's licence renewed and need a picture, of course.
Parking tickets and Provincial Offences Act fines can also be paid online.
Your home property taxes can be reviewed and compared online at MPAC's side, but the list at Service Ontario is exceedingly short. Even then, many are links to download forms that must be printed, filled out, and mailed or delivered in person somewhere.
In reality, though this new job position isn't about delivering projects such as eHealth, the debacle that is still behind schedule and wasted a billion dollars. Then there was Metrolinx Presto! The simple smart card fare system cost $700 million, making it the most expensive of its kind in the world. Most recently we saw the botched $242-million welfare caseload system roll out, which stumbled at launch and needed another $50 million to patch up.
Ontarians are rightfully leery about massive digital projects with questionable returns when managed by civil servants. So, the key focus for the new CDO in this newest initiative will be Ontario's Open Government project, which launched in 2013. It seeks to "create a more open and transparent government for the people of Ontario."
They're nice words but somewhat tarnished by all that secrecy behind the sale of Hydro One and the revelation that e-mails and hard drives are routinely purged when there's a controversial decision in the premier's office.
Aside from better access to government services, the plan is also to make great swaths of government databases publicly accessible. At first glance, it may seem like a huge privacy breach in the making, but, in fact, it's part of allowing technology to do what it does best when focused in the right direction.
The data is stripped of personal identification, and the scope is staggering. There are literally hundreds of these data sets covering everything from law and public safety to climate change, driving behaviour, and roads, arts and culture, and business and the economy. The data is in standard formats and can be easily searched.
With these massive data sets and the right questions, there can be enormously profitable results. This Big Data is a tech term for using intelligent search queries to extract patterns and other unique details from massive databases.
Businesses such as Wal-Mart, Canadian Tire, and General Electric have been using Big Data for years and it's time governments caught up. In some jurisdictions, for example, police departments are using crime data to predict when and where incidents are most likely to occur while local governments are querying welfare rolls to look for flags that indicate fraud. Health care is another area being analyzed with good results.
Better late than never, it seems for Ontario. The appointment of a CDO "with a nimble team with start-up values" is a promising step. Making it a cross-ministry initiative by creating a Digital Government Board is also a forward-thinking move.
However, let's be clear. The job of moving Ontario from the 1980s into 2005 — let's call moving it to 2016 a "stretch goal" — is mammoth.
If Ontario wants to move into the digital world quickly and make up for lost ground, it needs to look at standards and proven systems that can be quickly tweaked and customized and put online.
This is no time — and there is no need — to reinvent digital wheels even if the end goal is better access, transparency, and cost efficiencies.
---
Ian Harvey has been a journalist for more than 35 years writing about a diverse range of issues including legal and political affairs. His e-mail address is
[email protected]