As noted recently, the ongoing review by the Law Society of Upper Canada and Justice Annemarie E. Bonkalo into what roles non-lawyers could play in Family Court is long overdue and has prompted some intriguing reaction.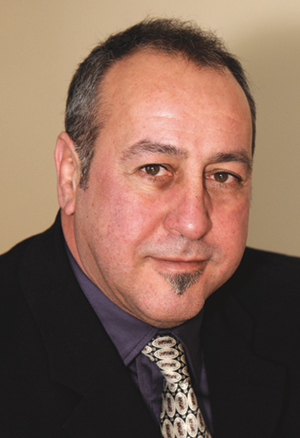 Ryerson University's Legal Innovation Zone sent over its February brief to the attorney general. It again pointed out the urgent need for a more streamlined, less adversarial, and more affordable process at Family Court.
Theirs is admittedly not a one-size-fits-all solution, but anything that winnows out simple matters and streams them into an administrative process would be welcome.
What LIZ is suggesting is a process outside of the court that runs in parallel before an application is filed.
It is suggesting a triage approach similar to the one the AG is piloting in two Family Court projects this summer. Its concept would screen candidates for the right fit and safety. It would stress an educative approach, bringing the parties up to speed on their options, and what to expect, not much different from the current Mandatory Information Programs. LIZ also asks what role could technology better play in streamlining the process and reducing costs?
Indeed, many have asked, but there's little response thus far.
As the LIZ report notes, parties aren't interested much in process; they want a result and closure.
Admittedly, this is greatly coloured by the emotional factors at play and the need for revenge.
Perhaps nothing better illustrates the latter than the recent
Jackson v. Mayerle
, 2016 ONSC 1556, wherein Justice Alex Pazaratz seared the mother for combatively and obstinately dragging out the matter until combined legal fees hit $500,000.
He awarded $192,000 to the father in costs and painstakingly documented his frustration at the process in his written judgment.
Jackson v. Mayerle
, notwithstanding, parties for the most part want certainty. What will a divorce matter cost, how long will it take? The answer today is how long is a piece of string?
Toronto family lawyer Don Baker knows the frustration all too well. At 74 years old, he's still practicing at Baker and Baker Family Law, following in the footsteps of his mother, Anne, who was also a family lawyer. She lived from 1908 to 2005.
Last summer, he took the unprecedented step of writing to senior Family Court Justice George Czutrin, the only time he's felt compelled to write to the bench on a general matter.
"In Toronto, case conferences are heard on an average three to four months after an Application is commenced and they are given a specific appointment of a maximum of one hour and held only three days a week," he wrote, adding that in Newmarket it's four months. "Generally, all these matters are urgent as they relate to children and support."
In the three to four months before the first case conference, time and resources are invested and hours accumulate to the clients' chagrin.
As he points out to Justice Czutrin, it may be time to go back to the future and revisit the concept of masters, lawyers who dealt with the incoming files and set interim support and dealt with residential and custody issues prior to trial or settlement.
"Over the years I have seen the deterioration in our courts as it related to Family Law, and it appears to have started with the end of the role of the Masters," Baker noted.
"There has also been, in my respectful opinion, a 'dumbing down' of the process apparently for the reason of finding a way to open the system to those who could not afford a lawyer."
As such, Baker said inviting the public into the system as unrepresented litigants has been "to put it mildly, a disaster and regrettable."
"I would like to begin a conversation with anyone who is interested, including the Chief Justices as to whether or not the time has come to admit the failure of the system and replaced with the system that existed 20 years ago," he wrote.
"It may seem somewhat backward but maybe that system was far better than what we have now. In the present world of Family Law, justice is overpriced and action is hampered and delayed by our system."
The consensus of all the stakeholders is clear: Speed it up, take the adversarial opportunities off the tables by reverting to an administrative process where possible, educate the parties more fully at every turn, and offer menu pricing.
One hopes the AG and Liberal government are prepared to listen and move quickly on this file as it continues to fester and not just tinker and tweak some more.
---
Ian Harvey has been a journalist for more than 35 years writing about a diverse range of issues including legal and political affairs. His e-mail address is
ianharvey@rogers.com.