Bureaucracy has a way of deadening the soul to the very real and very serious consequences of denying each person the right to a fair and timely court hearing.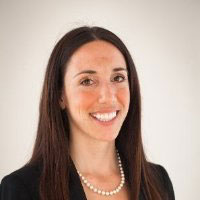 There are currently nine judicial vacancies in Ontario's courts — seven in the Superior Court, one in the Court of Appeal, and one in Family Court. As
Law Times
reports, these delays have serious consequences.
Judicial vacancies mean a longer wait for court hearings.
Spinoff effects include people charged with offences sitting in custody longer, families immersed in chaotic and emotionally messy legal disputes longer, and lawyers working unpaid overtime in drawn-out cases. Ontario lawyers are calling on Minister of Justice and Attorney General of Canada Jody Wilson-Raybould to appoint new judges to fill the vacant spots. The complaints are hardly unique to Ontario — judges from Quebec and Alberta have aired their grievances about shortages, too. They're right. What's the holdup?
This is the statement provided by the spokesman for Wilson-Raybould:
"We have committed to a review of the entire judicial appointments process, based on the principles of openness, transparency, merit and diversity. This review will achieve a greater degree of diversity within the Canadian judiciary, so that it will truly reflect the face of Canada," it read. "I will work with interested stakeholders, including the judiciary, and Canadians on these appointments.
"In the interim, our government is moving forward on measures that will facilitate appointments to fill highly pressing judicial vacancies as soon as possible."
Explanations of what's to be expected to address the vacancies remain few, and the little information available does not allay the concerns of those most inconvenienced and affected.
The lack of specifics is troubling, and there is no clear direction about what the legal community can expect next.
Get on with it.