The unwillingness to move with the times can be extremely arrogant, self-destructive, and even plain old unreasonable.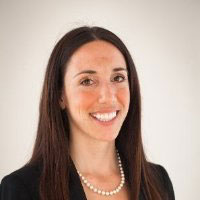 The government of Ontario is being criticized for moving at a glacial pace when it comes to updating technology related to the courts.
That's why when the Ministry of the Attorney General announced recent changes to digitize small claims filings, it was a small crumb of good news. Now, complainants will be able to file and pay fees online for small claims up to $25,000. The truth is, in the absolutely woeful progress by government on modernizing court technologies in the province, even the tiniest whiff of change is notable. But it also serves as a reminder that there is much, much farther to go.
Law Times
spoke to lawyers who point out notable gaps in the new system. Defendants are not able to file their documents through the system, says one lawyer. Another notes physical paper documents will still be required in court, and he points the finger at lawyers themselves. In 2013, in a move maligned by this newspaper, the Ministry of the Attorney General scrapped plans to implement the Court Information Management System, which cost at least $10 million and took several years to develop. Law is one corner of the world that is stuck, in some ways, in decades past. At least it is in Canada. In some firms, some business is still routinely conducted with fax machines. Some senior partners refuse to embrace technology of any sort, and they get away with it, leaning on their more tech-savvy juniors to pick up the slack.
Innovation in government can be tricky. Systems that require massive institutional change to achieve success can be ill-fated in bureaucracies prone to inertia.
That's why, for all its pathetically slow movement on this front, the digitization of small claims courts needs to be applauded. That's because it shows how far there is to go on digitization of records and better technology in the courts system. It is lofty hubris to think one can stay in the Stone Age, when the public and the legal profession deserve entirely more.