You hear it anecdotally; at least I do: the stories of dedicated lawyers burnt out by unpaid bills and unstable incomes, and struggling with building their own practice with a life outside of work. More often than not, these are stories told to me by women.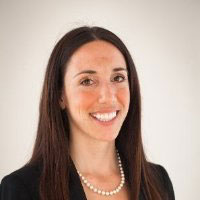 Thanks to new research from the Criminal Lawyers' Association, there is now better insight into issues around the retention of women in criminal law in Ontario, and some possible ways to improve it.
Participants in focus groups shared their thoughts.
The report
also used data from Legal Aid Ontario, the Law Society of Upper Canada, and survey results from the CLA.
So what are women up against?
"A large proportion of women discussed the financial and logistical difficulties associated with taking time off to have a child. Women further identified the financial challenge associated with being in private defence practice, with the unpredictability of income and the difficulties of building a business of one's own, coupled with heavy reliance on legal aid certificates, ripe with inherent issues of low rates of pay and delayed payments for work done. A number of women further discussed frustrations over gendered differences in treatment by judges and other court actors, seen as making an already challenging career all the more difficult," says "The Retention of Women in the Private Practice of Criminal Law: Research Report."
There are no simple solutions. That's what makes gender inequities in all workplaces so unsettling — and pernicious.
What makes this especially distressing is the fact that I would argue that what makes a great criminal lawyer — at least from those I know and admire — is not only their razor-sharp intelligence and great legal skills but their compassion in dealing with clients.
I would urge all lawyers to look at what survey participants said could lead to better retention of women in criminal law, such as "the desire for greater mentorship and support by more senior women in criminal law; improved financial support for women to take maternity leave; having fixed court end times to help ease the stress of the uncertain work hours; and greater education of the judiciary to minimize gender-based differences in the courtroom." Brava to that.