Law Times
reports this week that a recently resigned assessment officer says the wait times for preliminary appointments for assessments under the Solicitors Act has ballooned to more than 12 months from three months. This is concerning, to say the least.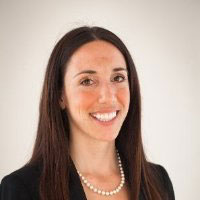 Delayed assessments under the Solicitors Act assessment process can have a variety of troublesome impacts for the parties involved and cause an already arduous and unpleasant process to stretch on even longer.
George Argyropoulos, who spent almost eight years as an assessment officer before quitting in February, told
Law Times
it's not fair to have someone waiting a year just for a preliminary appointment.
He has a valid point. We reported recently that Ontario lawyers were urging the province to invest after a Superior Court judge labelled wait times for hearings "unacceptably long."
"I fully recognize that the profession is currently experiencing a degree of frustration with the delays cropping up in the assessment process under the Solicitors Act," wrote Superior Court Justice Sean Dunphy last month in his ruling in
Gilbert's LLP v. Dixon Inc.
Not only have wait times for a preliminary appointment leaped to at least 12 months, the number of assessment officers in Toronto has apparently dropped to two full-time employees from nine.
The officers who remain have much heavier workloads with expectations they monitor court-recording equipment from court reporters and deal with more complex matters.
The Ministry of the Attorney General needs to examine staffing levels and ensure they are appropriate. A ministry spokesman says efforts to deal with the problem are underway, and "include obtaining assistance from assessment officers in other regions to hear matters until December 2016 and recruiting for assessment officers in the near future."
Argyropoulos has strong words: "I thoroughly enjoyed my time at the Ministry of the Attorney General, but I'm very concerned and unhappy that the public is not being served in the manner they are entitled to be. For me, it goes back to the basic concept that justice delayed is justice denied."
Help cannot come soon enough. Recruitment efforts are paramount to address a bottlenecked process or risk a dire situation growing worse.