Law Times
reports new Law Society of Upper Canada rules will mean lawyers and paralegals must report other legal professionals whose conduct raises "substantial questions" about their honesty, trustworthiness, or competency. In my experience, people are loath to tattle on their neighbours if they must continue living next to them. It is a fundamentally human instinct to know that throwing mud on another can mean you end up getting dirty, even if you have well-placed suspicions or knowledge of wrongdoing by another.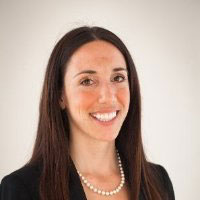 Same goes for professional communities. In these occupational "small towns," professionals — even moral, just, and ethical ones — will often pause long and hard before accusing a peer of wrongdoing.
It's why when some scandals finally come to light, people ask how it stayed silent for so long. The answer is usually because people had a vested interest in keeping quiet.
Lawyer William Trudell says the language in the new expanded rules does little to elucidate whether a legal professional should report another licensee, and he has called on the law society to create an ombudsman or office to help licensees figure out when to report a colleague.
Trudell has a point. Clarity matters. In the rules, lawyers have a duty to report "unless to do so would be unlawful or would involve a breach of solicitor-client privilege." With the new wording, lawyers are required to report "conduct that raises a substantial question as to another licensee's honesty, trustworthiness, or competency as a licensee" or "conduct that raises a substantial question about the licensee's capacity to provide professional services." The old rules also stated "a lawyer counselling another lawyer has an ethical obligation to report to the Law Society upon learning that the lawyer being assisted is engaging in or may in the future engage in serious misconduct or criminal activity related to the lawyer's practice," and, now, must report if "there is a substantial risk that the lawyer may in the future engage in such conduct or activity."
What? Assessing risk posed by another practitioner is an entirely subjective experience, and the terms used in these definitions — like "substantial risk" — may very well lead to more confusion.