The adult criminal docket in Burns Lake, B.C., last week was small.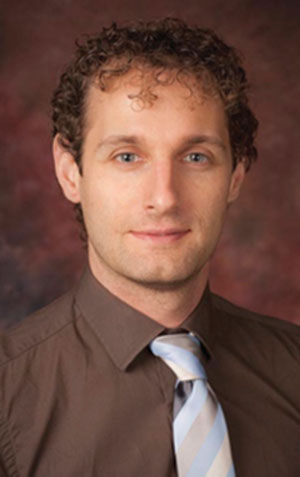 There were only two matters on the list: Paul Alec was to appear at 9:30 a.m. on a charge of possession of a controlled substance and Angus Hebert was set for the same time to face two alcohol-related driving charges.
The list is rather mundane on the face of it, but the fact that someone in Ontario can find out what's happening in B.C. courts on any given day is quite impressive.
The information came from British Columbia's online court lists. That province makes much more information available online than Ontario.
As Superior Court Justice David Brown noted in his ruling in Harris v. Leikin Group on Sept. 21, Ontario's courts remain in the "Dark Ages of document management."
That fact is fairly obvious, although it's something that's worth pointing out given the need for the justice system to move forward on technology.
But what was perhaps most interesting about Brown's remarks — which he made in a costs ruling following a defendant's successful bid for summary judgment — was his scathing criticism of the hypocrisy inherent in a system that requires lawyers to get on board with the Sedona Canada principles for electronic discovery while the courts themselves can't accept documents filed in accordance with them.
"At conference after conference, judges and masters of this court exhort counsel to educate themselves in the Sedona Canada principles," he wrote. "Yet, can we as a court accept the work product derived from parties nicely organizing and exchanging their litigation-related documents in electronic format? We cannot."
Brown then went on to note a "most dangerous disconnect" that exists "between what we as a court are telling litigants to do in managing their electronic litigation documents and what we as a court can accept from those who litigate before us."
Brown's criticism was timely given that it came on the same day that Ontario Chief Justice Warren Winkler was giving the keynote address at a conference on e-discovery.
Emphasizing the importance of proportionality and adhering to discovery plans, Winkler lectured lawyers about coming to grips with the digital age, particularly on the question of managing costs.
"If the legal profession fails to adapt to the digital age in a proactive and constructive manner, there is a very real risk that lawyers will become irrelevant to dispute resolution," Winkler said.
Brown, then, has a point. While Winkler was rightly focusing on the costs and efficiency implications of e-discovery, it's fair to expect that the courts will practise what they preach by also coming to grips with the digital age. So far, they've failed to do so.
It's the province, of course, that has to make change in that regard happen. As we've seen with events at eHealth Ontario, introducing technology to massive, paper-based systems is difficult, so it's certainly fair for the government to proceed cautiously in order to avoid mistakes and waste.
But if British Columbia can bring technological change to its courts, we can do it, too. The government, then, should be looking to the West Coast for lessons learned and then get down to the task of adapting to the digital reality.
To read Winkler's comments, see
"Lawyers warned about negligence in e-discovery."