Legal Aid Ontario staff lawyers have started to tackle the tough job of organizing themselves to address the right to bargain collectively.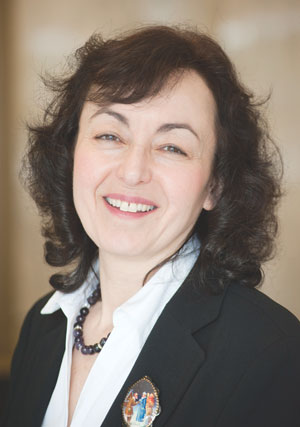 In an open letter to LAO chief executive officer Bob Ward published in August, the legal aid lawyers campaign committee asked for a meeting to discuss collective bargaining. They say they're the only remaining provincial public sector lawyers without the right to bargain collectively.
The lawyers include full-time duty counsel in the criminal and family courts, research facility lawyers, staff lawyers at the refugee law offices, and others. There are about 230 of these staff lawyers across the province, including almost 100 duty counsel in Toronto. More than 80 per cent of Ontario's staff lawyers have signed up for the right to bargain collectively and have agreed to join the Society of Energy Professionals Local 160, a North American organization that represents the labour interests of judges, planners, and managers and is some 80,000 people strong.
In interviews with individual duty counsel, they say they're busy and under stress from having to do matters outside their mandate when time is in such short supply. The court might ask them to check a dozen courtrooms for a missing private lawyer or draft minutes of settlement for someone who doesn't qualify for legal aid at all. Family law duty counsel may work from 8:30 a.m. until 7 p.m. with no break for lunch.
Most duty counsel have nowhere to meet privately with their clients. At the College Park courthouse in Toronto, I've heard, 15 lawyers and three paralegals share one office. The lawyers interviewed expressed concerns that they might not be able to uphold their ethical and professional obligations under such conditions.
One of their gravest fears is LAO's lawyer workforce strategy. Although the program is temporarily on hold, it would, if implemented, mean staff duty counsel would have to rotate every two years and leave Toronto, for example, for Thunder Bay, Ont. They would wait to see if they could come back and might have to relocate their families. And their area of practice would switch between family and criminal matters. Personal circumstances and professional interests wouldn't be a factor.
Another concern they raise is lack of training. When opposing counsel has the resources of the Crown attorney's office or is experienced family law counsel, staff lawyers fear they'll face even greater difficulties in representing Ontario's most disadvantaged groups, especially if they have to move to a different area of practice.
While the staff lawyers I spoke to stressed that income isn't presently their issue and that securing recognition as a bargaining unit is what they're seeking, I expect salary would become a sticking point and they'd seek parity with Crown attorneys. I've heard the staff lawyers' starting salary from 2009-13 has remained at $60,601 and that the maximum pay continues to be $107,464. Factoring in inflation, they say the amount reflects a decrease of 10 per cent in real income.
What's the fallout of this labour unrest? The staff lawyers say they're not planning any job action, but there are retention issues. Some staff lawyers have left while others have one foot out the door. New hires are viewing their jobs as a two-year stint. The open letter to Ward was their effort to commence a campaign, starting with the legal community, to raise awareness. The next steps include reaching out to the media and holding a press conference.
I spoke with their counsel, Steven Barrett of Sack Goldblatt Mitchell LLP. He notes his clients are mostly women who are racially diverse and that they're the only group of lawyers the province hasn't agreed to bargain collectively with. The situation, he says, violates their right under the Charter of Rights and Freedoms to freedom of association even as judges, Crowns, the police, and civil lawyers have some form of bargaining rights. However, as Barrett concedes, there's no statutory right for legal professionals to unionize.
Part of what the staff legal aid lawyers want is recognition and respect. There's no doubt not having proper offices is a large part of that. And they fear the prospect of leaving an area where they've developed some expertise only to move to an entirely different field of practice. When the open letter came out, the lawyers had been waiting for three months to hear from Ward. They're still waiting but probably much less patiently.
Rosalind Conway is a certified specialist in criminal litigation. She can be reached at
[email protected]

.