I'd like to tell a good news story that started out very badly. On June 26, 2012, a 27-year-old first offender named Mahmoud Ghadban was convicted of having participated in a home invasion robbery.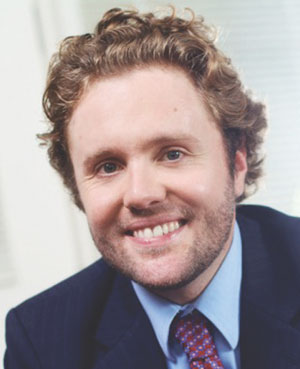 The victim was an alleged drug dealer. Ghadban, who knew the target, went to his house with two accomplices. When the victim opened the door to let Ghadban in, the two others forced their way into the apartment and committed the robbery. The victim wasn't harmed, but he was subjected to what the Court of Appeal later described as a "strongly implied threat of physical harm."
The accomplices got away, but Ghadban was apprehended almost immediately. At trial, he claimed he knew nothing about his friends' plan to rob the place. He was disbelieved, convicted, and sentenced to two years.
He initiated an appeal of his conviction and sentence, and after a couple of months in jail was released on bail.
His appeal started out badly, after two lawyers quit, and Ghadban's appeal proceeded in the "inmate stream," where he represented himself.
This is where the story gets better. Ghadban was able to use the services of the Inmate Appeal Duty Counsel program. This program may not be well known to the wider bar, but it serves a critical function in ensuring that unrepresented appellants get a fair shake in a forum not geared toward the self-represented.
Every month, two or three days are set aside to hear these appeals, with a rotating roster of experienced appellate lawyers volunteering to argue on behalf of appellants. I can say from personal experience that the work involved is challenging and intense.
When Ghadban finally came before the Court of Appeal, he had been on bail for more than three years. He asked only that his jail sentence be reduced to time served. Ably assisted by duty counsel Jill Presser, his request was supported by impressive evidence of rehabilitation since his release on bail. He was now gainfully employed with the strong support of his employer and good relations with his colleagues. He had married, become a volunteer, and had children.
The Court of Appeal faced a difficult question: Should Ghadban be returned to jail for the remainder of his sentence?
The court's judgment,
R. v. Ghadban
, authored by Justice Robert Sharpe, is a concise but powerful affirmation of the courts' need to fashion sentences with close attention to the circumstances and qualities of the individual offender. Although general deterrence and denunciation favoured upholding the sentence, the court recognized that they aren't everything. Rehabilitation also matters. Addressing the concern about what "message" the court should send in sentencing Ghadban, Justice Sharpe concluded: "The message sent by reducing the sentence would be that where an offender takes unusual steps to turn his life around, those steps will be recognized by the court." The court reduced the custodial portion of the sentence to time served, with probation.
We've emerged from a decade under a federal government that would have found the question posed by this case easy to answer, since every criminal justice problem called out for a punitive response.
Judicial discretion was the enemy, prescribed penitentiary sentences a panacea.
The recently published mandate letter for Minister of Justice Jody Wilson-Raybould is an encouraging sign of the new government's approach. The minister has been tasked with a mandate to "ensure that the rights of Canadians are protected."
On the matter of incarceration, one of the questions the new minister is instructed to address is solitary confinement. Ending long-term solitary confinement in Canadian institutions would bring Canada in line with an emerging international consensus and go a long way to demonstrating the new government's commitment to the kind of balanced, humane approach to criminal justice exemplified by the
Ghadban
case but absent from federal policy for many years. Ghadban's odyssey through the trial and appellate process showed parts of the system at its worst — but, eventually, at its best. I hope it is part of a broader trend.
Matthew Gourlay handles criminal and regulatory matters at Henein Hutchison LLP with an emphasis on appellate litigation. He's available at
[email protected]

.