New president is first public sector lawyer to lead the CBA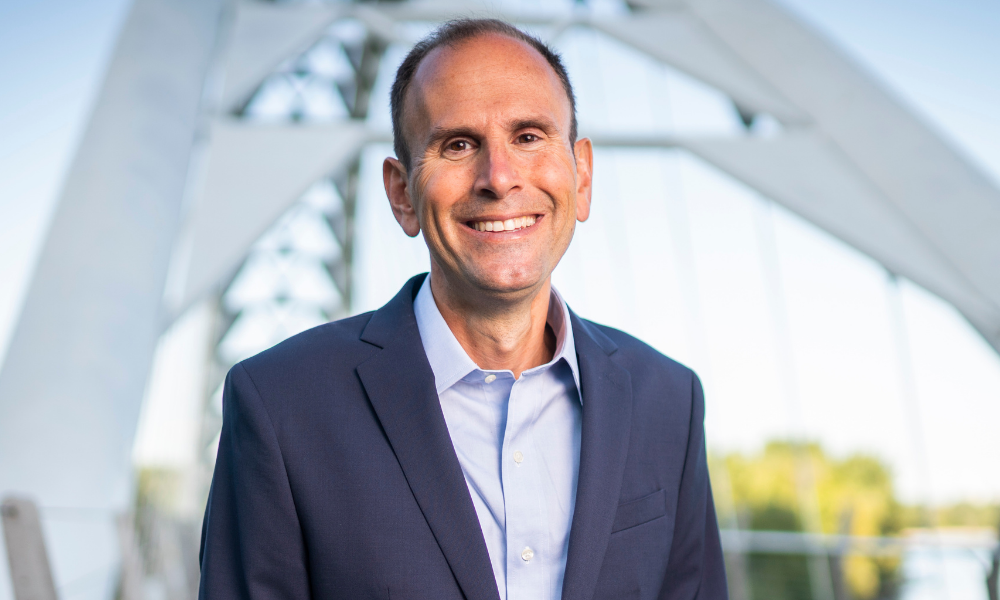 The first public sector lawyer to lead the Canadian Bar Association in its 125-year history, Stephen Rotstein began his one-year tenure Wednesday and plans to use his time supporting young lawyers exploring non-traditional career paths, focussing on mental health and nurturing volunteerism among members.
Rotstein replaces Bradley Regehr, the Winnipeg lawyer and partner at Maurice Law, who was the organization's first Indigenous president. On deck for the 2022-2023 term is Steeves Bujold, the McCarthy Tétrault litigator from Montreal.
Currently director of global and domestic affairs at the Ontario Securities Commission, Rotstein has been general counsel at Financial Planning Canada, director of government relations and general counsel at the Human Resources Professionals Association and chair of the Canadian Corporate Counsel Association (CCCA). He has also chaired various CBA committees, including Finance, Governance and Equality and served on the Board of Directors.
"I think I've had a pretty – what I would say is a – non-traditional legal career," says Rotstein. "I spent some time in private practice. I spent time in government. I spent a fair bit of time in the not-for-profit sector. And now I'm… working for a regulator."
"I've seen various aspects of the practice of law, from different types of organizations."
Being the first president from the public sector shows that the CBA is a "big tent" organization, composed of all types of lawyers, he says. Rotstein adds that the CBA has opportunities for career development for lawyers pursuing traditional and non-traditional legal careers. For example, the CCCA – which is affiliated with the CBA – has the Business Leadership Program for In-House Counsel in conjunction with the Rotman School of Management and offers the designation of Certified In-House Counsel.
Another focus for Rotstein will be mental health. While many have responded positively to the shift, he has heard from lawyers of all types that working-from-home and the way it blends work and life inescapably has activated widespread mental health problems. Adding to the issue is the increased workload many lawyers have experienced.
"If you're working from home, then you're never not working is kind of what I've been hearing," he says.
"One of the things I want to talk about is what tools the CBA can provide our members, both on how to manage this kind of virtual office, but also what tools to deal with their wellness, and their mental health because these issues aren't going away."
Rotstein also wants to use his presidency to impress upon membership the importance of volunteerism. While he has grown personally from his volunteer opportunities, he says he has also gained professionally.
"I don't think the CBA talks enough about is some of our international initiatives," says Rotstein.
"That's something that's really resonated with a lot of lawyers – especially young lawyers – a way to use their legal skills to give back to communities."
The CBA's board of directors also saw several new additions Wednesday: Saskatchewan's Steven Seiferling, James Attila Barsby of Nunavut, Melanie del Rizzo of Newfoundland and Labrador, Ontario's Lynne Vicars and Mike McKinney of Alberta. The CBA said the new board's "advocacy priority" is "the transformation of justice systems with a focus on sustainable changes to serve legal needs and ensure equal access to justice in Canada."