Darryl Singer represented Olowolafe, whose academic plagiarism incidents were from 2006, 2008 and 2011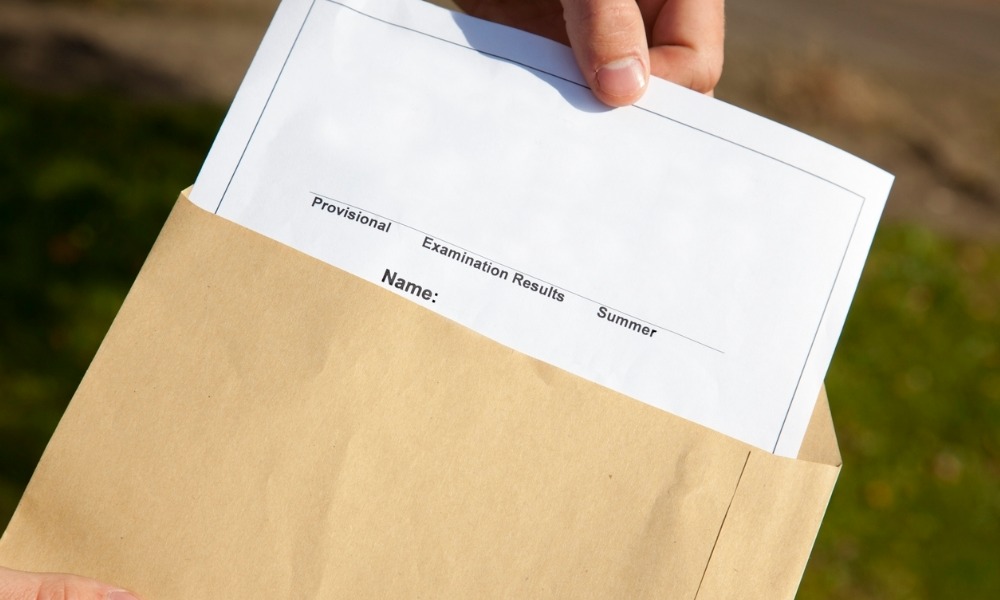 The Law Society Tribunal said Oluwaseun Itunu Olowolafe is eligible to get an L1 licence, after a lengthy investigation of repeated academic plagiarism incidents from 2006, 2008 and 2011.
Lawyer Darryl Singer represented Olowolafe before the tribunal. Singer says he fought hard because it would be "grossly unfair" to deny Olowolafe a license — when people with criminal records and histories of violating public trust have gotten licensed.
"Those things are way worse, and the panel has found compassion in those situations and said, 'People make mistakes, people mature, people grow people learn, people atone,'" says Singer.
Olowolafe, who plans to practise in-house at his family's real estate and property management business, says it has been "quite the journey" to achieve his dream of becoming a lawyer, crediting Singer and other mentors and colleagues as part of his support network.
"Despite the poor choices I've made in the past, I've been able to engage with the community in ways I've never imagined," Olowolafe said in an email, responding to the tribunal's decision.
He said he also plans to employ his new legal designation to elevate his existing community service work, which includes "providing access to underprivileged youths to make better decisions in order to compete in the global economy, equipping youths with the tools and networks to advance in their career and being part of the social dialogue initiated by Dream Legacy Foundation to change the narrative of entrepreneurs from disenfranchised communities."
Olowolafe first applied for a lawyer licence in 2012, but twice discontinued and restarted the application, said the tribunal panel in the Dec. 12 decision, Olowolafe v. Law Society of Ontario, 2019 ONLSTH 155.
Olowolafe disclosed that the University of Toronto had determined that he had committed academic misconduct and plagiarism in 2006, 2008 and 2011. He "knowingly submitted an essay without properly acknowledging the sources of specific passages that he had reproduced in the essay," and was "extremely sloppy" in using "plagiarized passages from websites and Wikipedia to complete a paper in a summer school course."
Olowolafe, who completed articling in 2014, described difficulties during his education, including being a caregiver for his mother after a serious car crash, and an incident where another student defrauded him of $20,000. He was also suspended from school for plagiarism, leading him to study abroad and go through the National Committee on Accreditation process.
But his explanations and disclosures of the plagiarism were also inconsistent, and he was denied a license in Alberta in 2016.
"I'm not making any excuses for any of the incidents that occurred," Olowolafe told the Ontario law society investigator. "I think it took a process for me to not see myself as a victim of circumstances."
But by the time Olowolafe came before the LSO again, more time had passed, and there was more evidence that Olowolafe matured.
"Overall, what emerges . . . . is a portrait of a young man who was once quite prepared to take shortcuts in misguided and dishonest attempts to achieve success without the necessary thought or effort," wrote Thomas Conway, with panel members Barbara Laskin and Gina Papageorgiou concurring. "After several failed attempts to get ahead dishonestly, Mr. Olowolafe came to realize that the shortcuts he thought he was taking were not shortcuts at all, but rather were dead ends."
Singer says as professors get more tools to detect plagiarism, the situation is a warning to students who are considering a career in law. Past cases of academic dishonesty, such as a 2001 incident at U of T's law school involving 30 students, have garnered public scrutiny.
"The plagiarism didn't take place in law school, it took place in his undergrad. When you're younger, before you get to law school, you may not even know you're thinking of being a lawyer," says Singer.
"How are you supposed to live your life in this picture perfect, idyllic way, as a teenager and young adult going through the stresses and pressures of life and university and relationships and everything else? You make a mistake from which you recover, and years later you decide, 'I'm going to go to law school and become a lawyer,' and it comes back to haunt you."
But, says Singer, Olowolafe's case should also be considered on the continuum of transgressions committed by young adults.
"You have to put these things in context. I do think that plagiarism in law school would be a much more serious issue than plagiarism in an undergraduate program. Because once you're in law school, you've made a determination that this is the career you want to have, and you now know that you have to comport yourself in a certain manner," say Singer.
"At whatever age you're at, I think you have to start recognizing that you need to operate in a in a manner that isn't going to come back to sort of bite you down the road."
Editor's note: Article has been updated to include comments from Olowolafe.