The LSO and law schools must do better to combat anti-Black racism, group says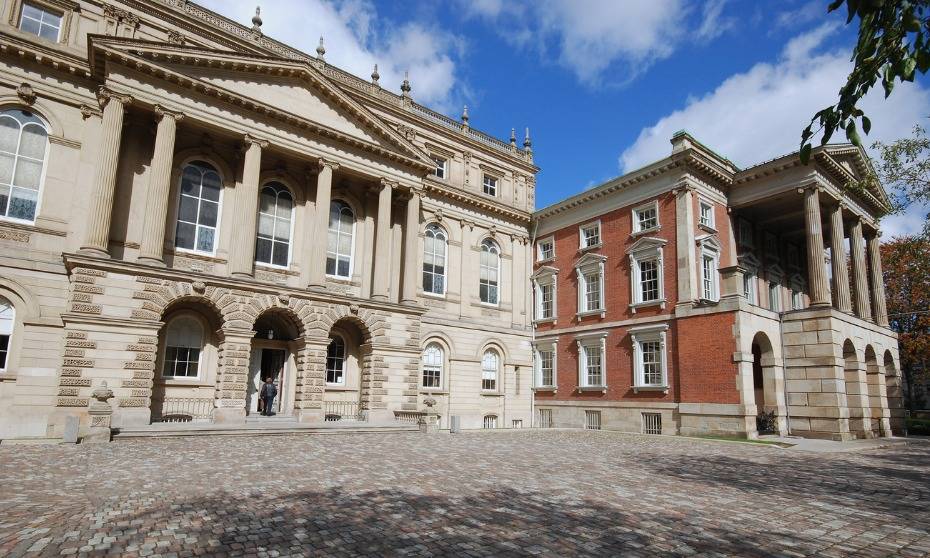 A group of students and alumni of Ontario law schools have written a letter saying the profession, and specifically the Law Society of Ontario, "must do better" to combat anti-Black racism.
More than 450 students signed a letter, addressed to the law society, saying "recent actions of certain LSO benchers have actively undermined inclusion and represent a continued failure to even acknowledge the existence of anti-Black racism within the profession." Teodora Pasca, one of the students who organized the letter, says that the letter is set to be distributed to LSO benchers. The benchers will meet publicly later this week.
The students criticized the repeal of the statement of principles requirement, unclear plans for a law firm inclusion index, and a failed attempt to block consultation with outside groups from the law society's Equity and Indigenous Affairs Committee.
Temitope Ajibode, Co-Chair of the Black Law Students' Association at University of Toronto, says that while students are not yet licensees, the LSO's actions have early impacts on their careers.
"I found out about a lot of the LSO issues very early on in my first year. As a Black student who was eventually going to be in the profession, I think the way that I received that information was with a lot of apprehension. People think that we're in an oasis while we're in school — when we don't really have to worry about that, for now. But a lot of us do: We have summer jobs, we do internships, we volunteer," says Ajibode.
"These issues that affect legal professionals — though obviously they affect them at a much larger scale — they do still have their real impact for us while we're students. We're also thinking about our careers after we graduate."
Rebecca Barclay Nguinambaye, President of the Black Law Students' Association at U of T, says the group has been working on several large-scale initiatives and has written other letters to the LSO about keeping up with deadlines laid out in its reports on challenges faced by racialized licensees. Nguinambaye says that previous letters have been met with "paper shuffling." This letter, however, has been picked up by the wider law student community as well.
"One thing we want to see through the letters and ongoing campaigning is that we want the law society to realize that statements aren't enough. We need to see more action . . . . What pressure they put on firms will ultimately push the legal profession — internally at each individual firm — to really take more seriously their own policies. So that really has to start from the top," says Nguinambaye.
"I would encourage all lawyers to read the 'working together for change' document again. That's a document from 2016. And I think it's important to see. . . . a realistic outlook of what actually has changed."
Maggie Arai, another student organizer, says that the actions of the LSO and the culture in law schools are closely tied, and that the students are also advocating for change internally.
"The law schools have a large responsibility: To understand that the people who are going to be lawyers, who are entering the legal profession, [should] have an understanding of what systemic racism is," says Arai. "Law schools also need to take responsibility for the fact that . . . the LSO didn't just land there. They were voted in by lawyers, and all those lawyers, or the majority of them went through our law schools."