Lawyers nonetheless face tragedy and economic carnage, says treasurer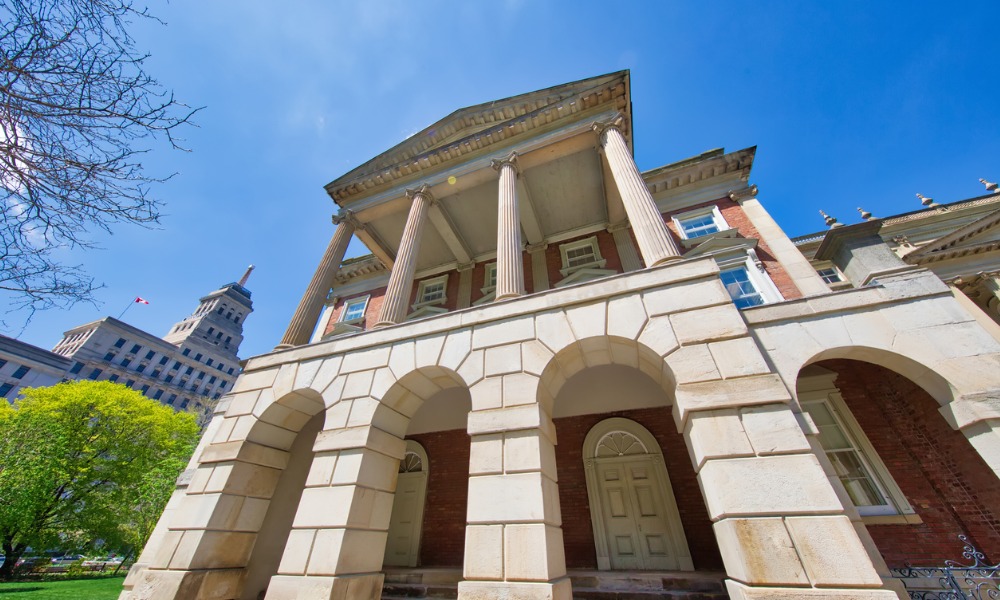 Thanks to the law society's efforts to streamline during the recent pandemic, setting up a law practice has become quicker, said a bencher during a brief webcast of the Law Society of Ontario's April board meeting.
Nicholas dePencier Wright commended the law society's digital transition, noting that he helps lawyers put together their professional corporations, a task which once took weeks but now takes as little as two days.
CEO Diana Miles said the law society has been focused on supporting stability, productivity and other needs of lawyers, paralegals, the public and the justice sector. The LSO has been "heavily involved" in deliberations around practice guidelines and emergency legislation allowing virtual commissioning, virtual client identification and execution and witnessing for wills, she said.
Free live and on-demand webcasts for lawyers, and wills and estates support for essential medical workers are among the law society's new pandemic-response programs, said Miles. She also said that an emergency hotline for self-represented family law litigants — put together in just four days — continues to have a study influx of calls.
The law society's practice management hotline has seen a spike in calls, said Miles. Complaints against lawyers and paralegals initially went down when social distancing protocol began, but are now bouncing back to normal levels, she said.
Treasurer Malcolm Mercer commended lawyers, as well as front line workers such as medical professionals, for their kindness during the pandemic, noting the situation's dire impact on incarcerated persons, the accused, the homeless, long-term care patients, families, as well as law students and licensing candidates.
Mercer took a more somber tone, describing March and April as the horns of a dilemma — a choice between a virus that has and will cause death, and economic "carnage."
"Over the last five weeks or so, the public has lost timely access to law and to justice, the legal professions have lost much of their ability to serve their clients and the cause of justice, and significantly, many of our neighbours and colleagues have lost ability to earn their livelihoods," he said.