LSO announces recent positions to Federal Judicial Advisory Committee for Ontario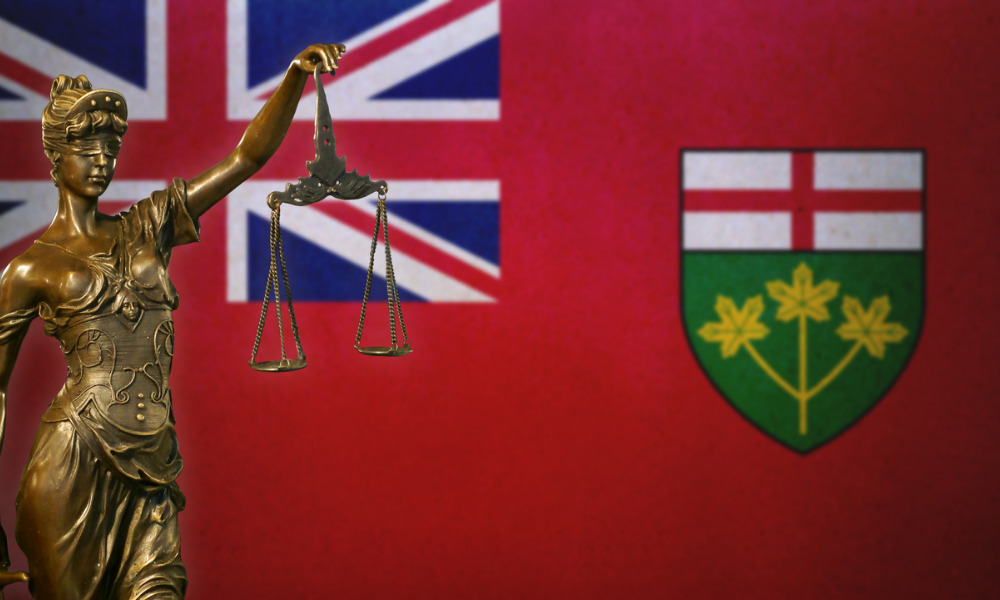 The Law Society of Ontario is inviting applications from qualified lawyers and paralegals for the Ministry of Attorney General's Justices of the Peace Appointments Advisory Committee, which recommends candidates for the appointment of provincial judges.
The committee advises Ontario's attorney general on the process for appointing provincial judges pursuant to the Courts of Justice Act. Applications for the Central West and East regions are due on Sept. 15 and for the Northwest and West regions are due on Oct. 1.
The committee, chaired by a member designated by the attorney general, comprises the following:
Two provincial judges, appointed by the chief justice of the Ontario Court of Justice
Three lawyers appointed by the attorney general, each chosen from a list of three names submitted by the Law Society of Ontario, by the Ontario Bar Association and by the Federation of Ontario Law Associations
Seven individuals appointed by the attorney general, who are neither judges nor lawyers
One member of the Judicial Council, appointed by it
While members have a three-year term and eligibility for reappointment, the designated chairperson has a three-year term of office and eligibility to serve for two or more terms. The committee meets around 25 times annually.
On Aug. 16, the law society announced recent appointments to the Federal Judicial Advisory Committee for Ontario: Adebayo Odutola for the East and North Region and Luwam Lily Tekle for the West and South Region.
The law society, as part of its mandate, recommends potential appointees to numerous boards, councils and committees, including to the attorney general for the board of Legal Aid Ontario and for the Justices of the Peace Review Council, in accordance with the Legal Aid Services Act and the Justices of the Peace Act.
All year, the law society electronically accepts applications, which are kept in the application bank for 12 months, and reviews applications as vacancies arise and as recommendations are needed. It adopted the electronic application process and the application bank so that it could make recommendations on time.
The law society's convocation or treasurer considers certain factors when determining candidates to appoint or to recommend for external appointments, in recognition of the diversity of the legal profession and of the public, including:
Membership in equality-seeking communities, including communities based on race, ancestry, ethnic origin, place of origin, citizenship, language, disability, age, creed, sex, gender identity, gender expression and sexual orientation
Knowledge of issues relating to equality, diversity and inclusion