Motion to oppose expropriation comes after Metrolinx failed to undergo a third-party review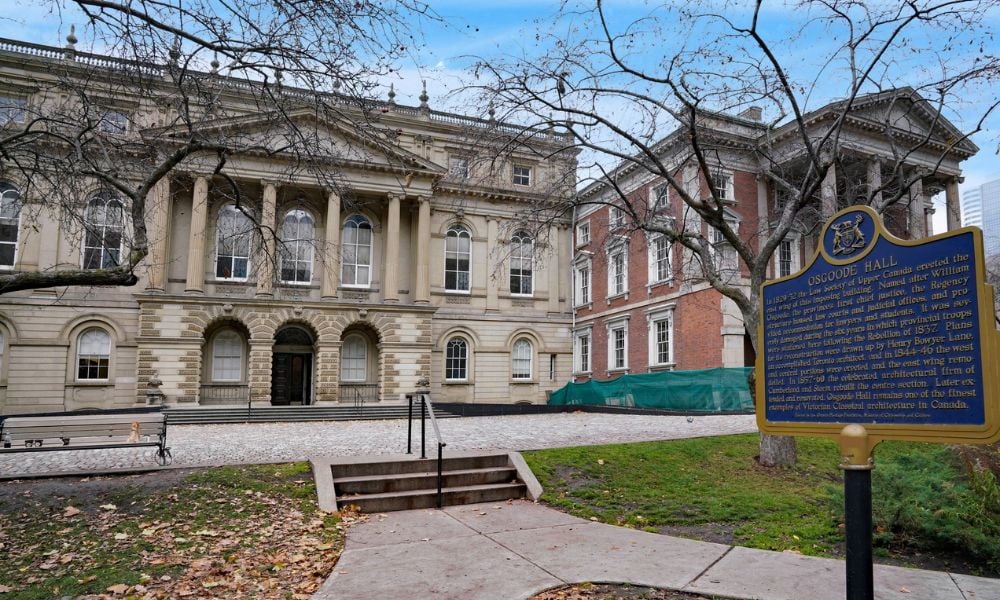 The Law Society of Ontario has voted in favour of the motion to oppose Metrolinx's expropriation of its Osgoode Hall Property at the December 1 Convocation.
The vote was made "in recognition of the historic importance of preserving the grounds of Osgoode Hall for future generations" and "to ensure that the integrity of the Osgoode Hall building and its foundation are not compromised."
Instead, the LSO said it supports alternative proposals for the Osgoode Station as part of the 15-stop Ontario Line subway that the Ontario government first announced in 2019.
The LSO filed the motion days after Metrolinx chose to proceed with construction despite the lack of a completed third-party review of alternative station designs that Metrolinx vowed to consider.
In the public notice sent to the LSO on November 17, Metrolinx said it would remove five trees to make room for a test pit that it will use to conduct an archaeological assessment of the Osgoode Hall from December 5 to 9. This process will involve the removal of trees from the southwest quadrant of the property at the corner of Queen Street and University Avenue.
Osgoode Hall has one of the latest pieces of green space in the downtown region with over 200 years of history – not to mention it is home to the Ontario Court of Appeal and the LSO.
Since then, Osgoode Hall law professors and lawyers have voiced concerns over Metrolinx's plans. Last month, the Federation of Ontario Law Associations (FOLA) chair Douglas Judson told Law Times that Metrolinx is "trying to short-circuit the very process it agreed to." The LSO then intervened.
"Thanks to the efforts of community members, stakeholders and partners who have raised concern over the removal of five trees from the historic grounds of Osgoode Hall, Metrolinx has now agreed that this removal is not necessary to facilitate an archaeological assessment for the Ontario Line station Metrolinx proposes for the site," the LSO wrote in a November 29 statement. "While the future of this important greenspace that has been carefully preserved for generations in the heart of Toronto's downtown core remains uncertain, this temporary reprieve is welcome news."
The status of the third-party review of alternative station designs is still unknown.