Bencher Murray Klippenstein says smaller firms may forgo accepting articling students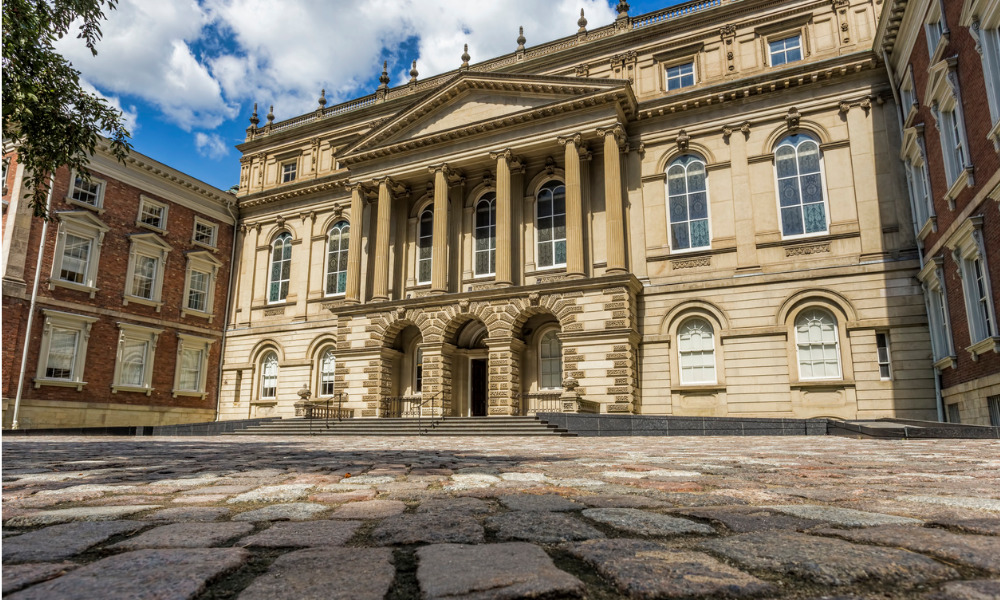 At Convocation Thursday morning, the Law Society of Ontario voted to implement a mandatory minimum wage for articling students. LSO benchers narrowly voted with 25 in favour, 24 opposed and one abstention.
The target date for implementing the minimum wage regime is May 1, 2023, when the 2023-24 licensing cycle begins.
The decision followed intense polarization from the profession, and a lengthy debate from benchers on whether the LSO should replace requiring minimum compensation with a best practices approach that encourages but does not require minimum wage.
Law Times previously reported that in 2018, the LSO's previous bench approved changes to the lawyer licensing process, including a mandatory minimum wage. However, COVID shifted the LSO's priorities, placing the minimum wage rule on hold.
In November last year, Convocation deferred the vote on mandating minimum wage after the LSO Professional Development, and Competence Committee Experiential Training Enhancements report highlighted the inadequate pay of some articling placements. The report said around 10-15 percent of articling placements are unpaid or paid below the minimum wage with an annual salary of less than $20,000.
LSO Bencher Atrisha Lewis expressed gratitude to the LSO for deferring the vote as it provided the opportunity to consult with licensees and with the public and highlighted the overwhelming support of minimum wage for articling students.
"I hear comments made from some of my colleagues about soles and smalls [law firms]and what they can afford, but we've heard from soles and smalls. We've heard from FOLA, which is an organization that represents associations and members of 46 county and district law associations across Ontario or about 12,000 members, who are the voice of soles and smalls, and they were enthusiastically in support of a minimum compensation."
Highlighting a series of challenges faced by licensing candidates over the last year, Lewis said the LSO had not done enough to reassure candidates. She urged the law society to consider the current situation of articling students and listen to the overwhelming support of the profession.
"Last year, we as a bench voted to not even consider whether licensing candidates who pay licensing fees to the LSO should vote in venture elections, we voted to not even consider whether they could participate at the committee that makes decisions about entry level competence. This year, we moved the bar exam and while for very meritorious reasons, these licensing candidates had minimal notice, and led to a very significant impact."
"I know many of us are decades plus removed from what that experience is, but law school tuition and debt are now very high. The cost of tuition is now exceeding $30,000 at some law schools, and students graduating these days have immense financial burden, and that raises equity concerns when we think about a barrier to entering the profession. It is unduly burdening our most vulnerable members of our profession at a time where they have taken on such a significant financial barrier.
LSO Bencher Jonathan Rosenthal said that allowing students to work for free or below minimum wage is wrong and illegal.
"We are not a loved profession, and we actually want to say to the public that we want to work for free? The profession has spoken, the students have spoken and we should not be saying you got it all wrong folks, just trust us," he said. "There may be a solution to fix articling but it's not allowing people to work for nothing."
Some benchers stressed that implementing a mandatory minimum wage would kill more articling positions and worsen the barrier to entry into the profession because of the impact paying students would have on smaller firms and solo practitioners.
LSO Bencher Murray Klippenstein is the sole principal of a small firm and said combining a student's salary with other usual expenses could mean smaller firms may forgo accepting articling students.
"Some people were saying an articling job is a job like any others, and the major factor is the moral obligation to pay for work. Well, an articling job is not like other jobs, and I don't agree that the overall factor is a moral imperative to pay them," he said. "An articling job is the first steppingstone in a lifelong career path. It's not like other jobs…. yes, people should pay articling students but the moral problem we face is who is going to make the jobs? Who's going to hire people? We need to expand that circle."
LSO Bencher Cecil Lyon questioned if mandating a minimum wage for articling students would be a slippery slope to regulating lawyers' income. "Where does this stop?" he asked. "Do we mandate first year salaries? Do we mandate what sole practitioners should earn? How far does the law society want to stick its hands into the practice of law and where does it end?"
While fears about lost articling positions are a valid concern, Lewis said the LSO could take steps to address the issue. "Should we have subsidies, should the law society be doing more to promote shared articles?"
Bencher Michael Lesage expressed getting rid of articling entirely. "By having articling, we're in effect mandating as a regulator that some students, often disadvantaged, work for free, which is simply wrong. Candidly, I'm hoping that requiring mandatory compensation helps to kill articling in Ontario."
Thursday's Convocation was the first time the LSO had met in person since February 2020.