Court delays and the sustainability of law libraries key issues discussed at spring plenary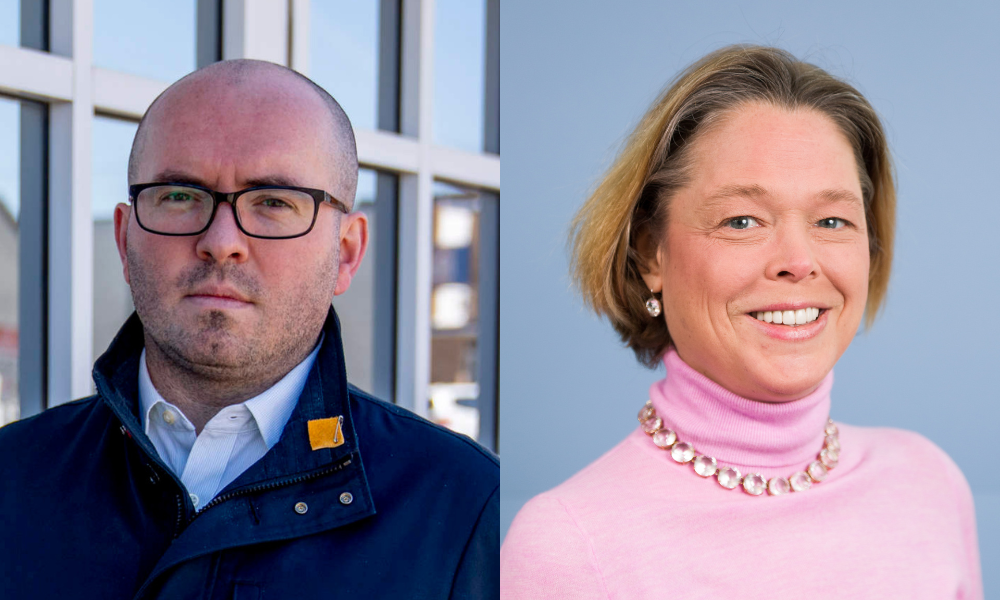 Providing advocacy tools to promote justice-sector needs with decision-makers was a focus at the Federation of Ontario Law Associations' Spring Plenary, which began Wednesday in Toronto.
On Thursday, the conference hosted a presentation by former Law Society of Ontario Treasurer Teresa Donnelly on the newly elected LSO Convocation. That was followed by a discussion titled "Influencing Decision Makers," for which Donnelly was joined by the former chief of staff to the Attorney General of Ontario, Mike Wilson, who is currently a partner in the litigation group at Goodmans.
Also, LSO CEO Diana Miles gave a briefing on LSO activities on Thursday.
"We're starting a new term of convocation," says FOLA chair Douglas Judson. "There are new opportunities to reset the dialogue and push issues forward fresh with a new crop of benchers, and I think that that is an opportunity for fresh momentum."
FOLA is working on becoming a "bigger voice among lawyers," says Katie Robinette, FOLA's executive director. That involves getting in front of the media and "influencing the influencers," whether that be Members of Provincial Parliament, federal parliamentarians, cabinet ministers, or LSO benchers. FOLA has been proactive in making submissions to legislative consultation processes, presented on law library funding last year during the LSO's budget consultation, and recently launched an annual Lobby Day, she says.
Two of the justice-sector issues on the mind of FOLA members are court delays and the sustainability of law libraries.
Court congestion is a "huge issue," says Judson, noting that Human Rights Tribunals, in particular, are a significant source of backlog. He says the bar needs to "shake off a little bit of its deference" and hold the leadership of these institutions to account.
"Those are issues that the bar is uniquely situated to comment on, but FOLA in particular because we have a federated model with all these county and district associations," says Judson. "We're getting feedback all the time from all these different counties, all these different places in the province, about what's going on, on the ground."
"We hope that we can be a partner to government and the courts to arrive at some solutions for these problems because it is getting really out of control in some jurisdictions. And I think it starts to undermine public confidence in the administration of justice."
Library funding was a significant issue in the recent LSO bencher elections. Sustainable funding for law libraries is not a "perk" for the legal profession but "central to the profession's obligation to ensure the people delivering legal services are doing so having that high standard of competency and training," he says. "You cannot do that effectively in many parts of the province without access to a courthouse library."
The plenary began Wednesday, with representatives from many of Ontario's 46 county and district law associations tuning in to the LSO's annual general meeting. FOLA tabled a motion at the AGM that called on the LSO to launch new efforts to bring lawyers to underserved communities. The motion carried 52 to nine.
The motion addressed concerns over the "greying of the bar" that lawyers are aging in many areas of the province without sufficient junior lawyers to replace them. FOLA said the trend is felt particularly in family law and criminal defence. While the issue is present in smaller, rural, and northern communities, larger ones also see gaps in certain service areas, says Judson.
The motion attracted support from various law associations, including the Family Law Association and the Federation of Asian Canadian Lawyers. Judson says that the "commonality of concern" between practice-area associations and ethnic-community groups speaks to the fact that legal service providers understand their communities. Whether it's a geographic, ethnic, racialized, or Indigenous community, those with "feet on the ground" and an understanding of client experience are better situated to provide quality service, build a relationship of trust, and advocate for their interests, he says.
"We're optimistic that the discussion that starts now will be a productive one," says Judson. "I think we have a great crop of new benchers that have come in, and hopefully, they will see this as something that could be a pet project for this term."