A Toronto lawyer has had the discipline case against him dismissed in a ground-breaking tribunal decision that found the Law Society of Ontario failed in its duty to accommodate his disability under the province's Human Rights Code.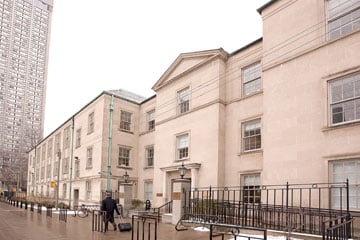 A Toronto lawyer has had the discipline case against him dismissed in a ground-breaking tribunal decision that found the Law Society of Ontario failed in its duty to accommodate his disability under the province's Human Rights Code.
Employment lawyer Jeffrey Burtt faced allegations that he breached the Rules of Professional Conduct by failing to co-operate with the law society's investigation, but he argued that he was incapable of responding due to a mental health condition that caused him to "freeze" in the face of regulatory requests.
In Law Society of Ontario v. Burtt, Bencher Larry Banack, sitting alone, sided with the lawyer, noting that investigators had access to medical assessments from a previous disciplinary encounter with Burtt that should have tipped them off about the need to approach his case differently from a routine case.
"Had the Law Society acted on the medical reports in its possession, this matter may have evolved differently," Banack wrote in his May 15 decision. "In this unique factual circumstance, I have accepted the defence and dismiss the application."
Daniel Naymark, who assisted Burtt during the three-day hearing as duty counsel, says the previous Law Society Tribunal jurisprudence on the LSO's duty to accommodate members' disabilities was "under-developed and outdated."
"Panels have acknowledged its existence in a couple of cases, but then [they] didn't go on to apply it," he says.
"This is the first time it's been dealt with in an in-depth way and in which the failure to accommodate has been recognized as a substantive defence to a conduct application.
"I wouldn't be surprised if we saw failure to accommodate raised more often as a defence, but what I hope the decision does is to bring greater attention to mental illness and to prompt better accommodation by the law society that will avoid the need for raising the defence in the first place," Naymark adds.
LSO spokeswoman Susan Tonkin would say only that the law society "is reviewing the decision."
Burtt's troubles began in 2015 with an earlier discipline matter, when he was reprimanded for failing to co-operate with a law society investigation. As part of those proceedings, the law society commissioned psychological and medical reports that explained how his depressive symptoms led to him feeling frozen in relation to dealing with the regulator, despite his ability to continue to run a successful law practice.
The lawyer complied with a psychiatric treatment plan ordered by the LSO, but he was back on the society's radar in 2016 following a fresh client complaint. Burtt repeatedly called the investigator assigned to ask for extensions to his time to reply, explaining his difficulties dealing with his own depression and the health of his terminally ill father.
Banack wrote that Burtt's non-compliance would have been entirely predictable had the investigator reviewed the previous medical reports and that the LSO "ought to have considered fashioning a different methodology" to get the information it needed to assess the complaint.
The decision commended a second investigator assigned to the case for his offer to downscale its request of Burtt, but the offer was ultimately withdrawn in favour of formal discipline.
In his decision, Banack called on the law society to formalize the ad hoc system that connected Burtt with Naymark in the first place, noting that his critical findings were "directly attributable" to Naymark's efforts.
"It is now time for the Society to implement a funded, permanent duty counsel system for the benefit of all licensees," the bencher wrote. "The Law Society should not be complacent with its reliance on an institutionalized Volunteer Duty Counsel programme. The very serious potential outcomes of a discipline proceeding, which include licence revocation, should not depend upon the vagaries of a volunteer lawyer being available and able to fulfill the duties of counsel in opposition to the well-funded, full-time, professional group of Discipline Counsel trained by and working for the Law Society."
William Trudell, who frequently represents lawyers facing disciplinary proceedings, hails Banack's ruling as "profoundly significant."
"It addresses two phenomenally important issues that we see on a daily basis, which are mental illness and unrepresented lawyers," he says.
"We've been waiting for a decision like this for years. It should be greeted with a hallelujah, and it would be disgraceful if it sits on the shelf."
Trudell says freezing is an exceptionally common response to a complaint letter from the law society, and he predicts regulatory costs would go down if they contained an instruction from the LSO to the subject lawyer to obtain counsel, either privately or via a formal duty counsel system.
Naymark suggests the situation could be improved by extending LawPRO coverage to include the defence of regulatory proceedings, modeled on the professional indemnity provider for Canadian physicians and surgeons.
"It's such a burden on a lawyer to deal with these cases himself or herself and potentially pay out hundreds of thousands of dollars from their own pockets," he says. "If the lawyer in this case had counsel all along, it would never have played out the way it did. It would have been dealt with in a couple of weeks."
Banack rejected the law society's argument that Burtt was reasonably accommodated during the investigation, concluding that it needed to explore options beyond time extensions to meet its obligation to accommodate to the point of undue hardship, including but not limited to oral interviews or electronic access to the lawyer's documents.
"Overcoming mental illness brought on by depression is an enormous challenge that can be exacerbated by external hurdles created, for example, by a regulator's laser-like focus on protecting the public interest without acknowledging that such protection may in fact be achieved by alternative and perhaps more effective means," Banack wrote.
Toronto lawyer Darryl Singer says the unique facts of the case may limit its applicability to other lawyers, but he remains encouraged by it.
"The earlier you can fix the law society with knowledge of your condition, the better, because it should now impact how the investigation proceeds," Singer says.