A group of benchers opposed to the Statement of Principles will need to win the support of their colleagues to repeal the requirement.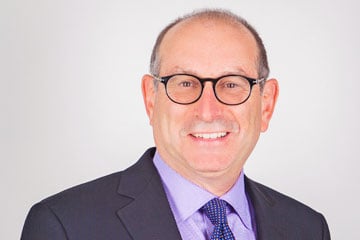 A group of benchers opposed to the Statement of Principles will need to win the support of their colleagues to repeal the requirement.
A slate of benchers — board directors for the Law Society of Ontario — won 22 seats in an election that ended April 30, upending a recent tradition that incumbents be re-elected. The goal of the candidates' slate, called StopSOP, was to repeal a requirement that lawyers must create an individual, written statement in their annual report that "acknowledges your obligation to promote equality, diversity and inclusion generally, and in your behaviour towards colleagues, employees, clients and the public."
Most of the other elected lawyer benchers have told Law Times in the past that they support the Statement of Principles requirement.
But two re-elected lawyer benchers who were not in the StopSOP's official slate may be open to their agenda, based on past law society motions: Joseph Groia, principal at Groia & Company Professional Corporation and Sidney Troister, senior partner at Torkin Manes LLP.
Groia voted to approve a package that included the Statement of Principles, but introduced a motion in December 2017 that would allow lawyers not to comply with the Statement of Principles requirement if they were a "conscientious objector." Troister in December 2016 introduced a motion that Convocation vote on the Statement of Principles requirement separately from the rest of a report aimed at addressing racism in the profession.
Both Groia and Troister's motions were defeated, with some arguing that they undermined the integrity of the recommendations.
When asked about the election results on May 1, Troister said in an e-mail he hoped the new bench would see beyond the Statement of Principles issue and "take up the challenge of the work to be done."
"I always objected to the SOP and said so before the profession even knew what was coming. The majority of the benchers refused to compromise on the issues that would have permitted conscientious objection and paid dearly at the polls," said Troister. "There is more in the challenges report that I find objectionable and ineffective so it will be interesting to see what is done with it. SOP is just symbol that many in the profession don't like having their personal views of the world being imposed on that have no relevance to the legal work they do."
Still, even with two more lawyers who could be swayed, StopSOP's 22 seat-slate in has the majority of the 40 lawyer benchers, but not the majority of all voters in the regulatory body.
In addition to 40 lawyers, the law society's board also includes five paralegals and eight members of the public appointed by the provincial government, called "lay" benchers.
That total — 53 benchers — means that the StopSop team needs the support of 5 more people for a total of 27 total benchers to get a majority vote, or for some voters to abstain.
Some of those benchers were public about their positions on the Statement of Principles in their campaign profiles in Law Times. Paralegal benchers Robert Burd, Cathy Corsetti and Michelle Lomazzo said during their campaigns that they support the Statement of Principles requirement. Back when it was initially voted on, lay benchers Baljit Sikand, Catherine Strosberg, Marion Boyd, and Suzanne Clement voted to approve the package of recommendations that included the Statement of Principles requirement, law society records said.
But there are also exceptions in those camps.
Marian Lippa, another paralegal bencher, said she would be in favour of getting rid of the statement of principles as "it does nothing to combat the discrimination." The fifth paralegal bencher, Shelina Lalji, has said she is undecided on the issue.
There were also some lay benchers that supported Groia's or Troister's motions.
Sikand, Strosberg, and lay bencher Gisele Chretien also voted against Groia's motion. But lay bencher Seymour Epstein supported Groia's motion.
Sikand and Chretien also opposed Troister's motion, but Strosberg, and lay benchers Gerald Sheff and Janet Richardson supported Troister's motion.
Groia said in a May 1 email that the election made clear beyond a reasonable doubt that change is coming.
"What I believe we need to do is to get rid of the Statement of Principles in its current form as soon as possible [or better still get rid of it altogether even though I believe it has been so watered down already as to be irrelevant] and to start to work on moving the LSO in a different direction that shows we have heard the message we have been sent by the profession loud and clear," he said.