Voters and candidates are examining the Law Society of Ontario's role in promoting pro bono funding amid the closure of popular legal help centres in several Ontario courthouses.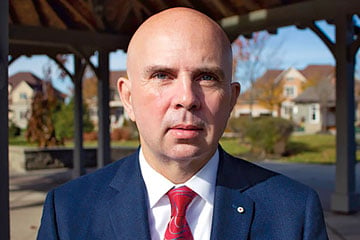 Voters and candidates are examining the Law Society of Ontario's role in promoting pro bono funding amid the closure of popular legal help centres in several Ontario courthouses.
Pro Bono Ontario announced it will close its Law Help Centres in Toronto and Ottawa on Dec. 14 due to lack of stable funding.
News of the closures comes months ahead of the April 30, 2019 election of the new board of benchers at the Law Society of Ontario, which regulates lawyers and donates money yearly to support access to justice.
The closures will affect three locations — Small Claims and Superior Courts at 161 Elgin Street in Ottawa, Small Claims Court at 47 Sheppard Avenue East in Toronto and Superior Court at 393 University Avenue in Toronto — which together serve nearly 20,000 Pro Bono Ontario Law Help Centre clients per year, says Lynn Burns, executive director of Pro Bono Ontario.
Two aspiring candidates — vying for a spot as benchers in Convocation, the law society's board of directors — say the law society has a role to play in supporting these types of pro bono services.
Orlando Da Silva is a former OBA president who recently declared his intention to run in the bencher election. He says the LSO should act quickly to evaluate the needs and find room in the budget for more Pro Bono Ontario funding if that's what is needed, as assisting with access to justice is part of the LSO's purpose.
"There's so much that needs to be done and looked at to fill the gaps in legal services where the public just aren't going to lawyers or even paralegals because they are more afraid of the cost than an adverse result," says Da Silva.
"That's something I want to be part of the solution to."
The Law Society of Ontario's current Convocation recently approved a budget that included a $50,000 donation to Pro Bono Ontario for 2019, the same amount as was donated in 2018, after years of donating office space to the organization. There are no plans to alter those amounts, an LSO spokesperson said in an email statement on Nov. 8, as the law society has not received a request for additional funding from Pro Bono Ontario, says Susan Tonkin, senior communications advisor at the Law Society of Ontario.
Pro Bono Ontario has dealt with a multi-fold increase in clients over the past decade with nearly the same level of infrastructure as before, after a 2010 cut to a Legal Aid Ontario grant slashed the funding, says Burns.
Pro Bono Ontario's total operating budget was $1.6 million in 2017, which is used to operate projects in 11 locations in Ontario, wrote Yonit Fuhrmann, Pro Bono Ontario's deputy director, in an emailed statement.
The Law Foundation of Ontario has a sustaining grant of $800,000 per year for Pro Bono Ontario, and the law society has approved funding in the past for organizations such as Lawyers Feed the Hungry that were in the process of finding long-term financial funding.
The organization says that $500,000 is needed to keep the centres open in 2019.
"Because we spent down our reserve fund in previous years to keep the centres running, we are experiencing cashflow problems. If we kept the centres open past December 2018 without new funding, PBO would be insolvent by spring," wrote Fuhrmann.
Pro Bono Ontario says it's the only one with a response to civil, non-family needs in Ontario when it comes to serving groups such as students, the working poor and the disabled.
A GoFundMe campaign has been launched by former Ontario Bar Association president Quinn Ross in an attempt to raise $500,000 to save Pro Bono Law Help Centres in Toronto and Ottawa. Ross, a real estate lawyer who runs The Ross Firm PC, recently announced that he plans to run in the law society's April 2019 election.
He says that increasing the LSO budget for Pro Bono Ontario is only one road to removing the barriers Ontarians face when working through legal issues.
"I understand that an institutional response to emergent issues takes time, which is why I took the initiative to start the GoFundMe campaign, while public interest was piqued," says Ross.
"I think the LSO should give careful and specific consideration to providing additional financial aid and I would support that consideration. I do not, however, think that, as a matter of policy, emergent and unique circumstances should rule the day."
The struggles at Pro Bono Ontario are not new.
The decision to close the three help centres comes after three years of discussions with the provincial government, starting with the Liberal government and carrying over to Premier Doug Ford's government this year, says Burns.
The province did not provide comment on the closure of the centres, when asked by Law Times.
Erin Durant, who practises insurance defence litigation and labour and employment law as a senior associate at Borden Ladner Gervais LLP in Ottawa, says she has not considered running for bencher but is considering Pro Bono Ontario's situation as she plans to cast her vote in the bencher election.
"I am still focusing on growing my practice and accomplishing things internally at BLG such as obtaining partnership," says Durant. "However, the law society's failure thus far to step forward to assist Pro Bono Ontario by providing emergency support to keep these centres open has made me seriously look at the candidates for bencher and what their policies are toward supporting pro bono services in Ontario."
Sean Bawden, a partner at Kelly Santini LLP, had 159 supporters as of Nov. 9 for a proposal he made on Twitter to impose a levy on lawyers to fund Pro Bono Ontario.