The upcoming event is more than just an award show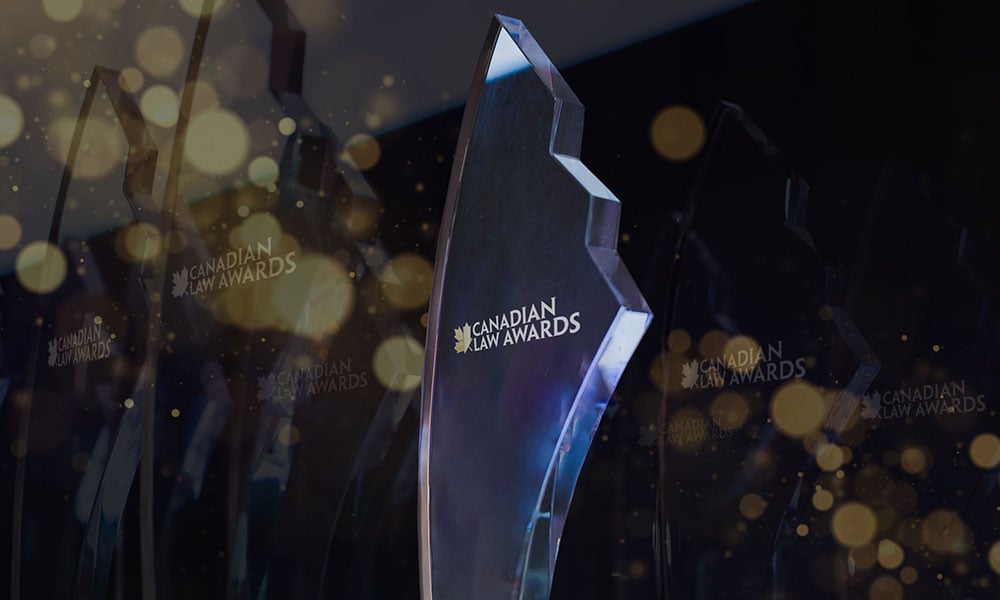 The leaves will soon change colour, fall and the chilly bite in the wind will only grow in its hostility. Usually, the sole silver-lining is reserved for those with a taste for pumpkin spice. But not this year. As summer fades, so approaches the highlight of your autumn calendar.
Because it is almost time to dress up – at least from the waist up – and pour your favourite cocktail, the 2020 Canadian Law Awards is happening virtually October 6.
The festivities begin at 12 noon EST with panel discussions, led by some of the leading names in the Canadian legal profession. The awards ceremony will begin at 4 pm EST. Register now. It's free.
COVID-19 has impacted every area of law and stakeholder in the justice system and has forced the first-ever Canadian Law Awards to adapt into an online format. But the last six months have placed unheard-of strain on the legal profession and have made now – more than ever – an appropriate time to pause, reflect, acknowledge and celebrate the excellence in the industry.
The inaugural Canadian Law Awards will recognize the nation's leading law firms, in-house legal teams, individual lawyers and landmark deals over the past year. The awards are presented by Lexpert and supported by Canadian Lawyer Magazine and Canadian Lawyer InHouse.
More than just an award show, the Canadian Law Awards is an opportunity to learn from the leading experts about where the practice of law is headed. Panel discussions will include discussions on a range of pressing topics. One panel will look at embracing innovation in the current unpredictable and disruptive landscape. Another will feature how the first through the glass ceiling have achieved their success, as the legal profession increases the representation of women in leadership positions. A panel looking at the last year in M&A will discuss top takeaways and lessens learned in an increasingly uncertain economic environment. And last, but not least, the final panel of the afternoon will address access, equality, diversity and inclusion, with a conversation on how today's leaders in law are shaping the profession to better reflect the society it serves.
The awards are hosted by Global News Journalist Mike Arsenault and sponsors include Gowling WLG, Thomson Reuters, Fasken Martineau DuMoulin LLP and Bereskin & Parr. The event is also supported by Women General Counsel Canada.