The firm will prioritize ESG, energy transitions and navigate tech security and privacy concerns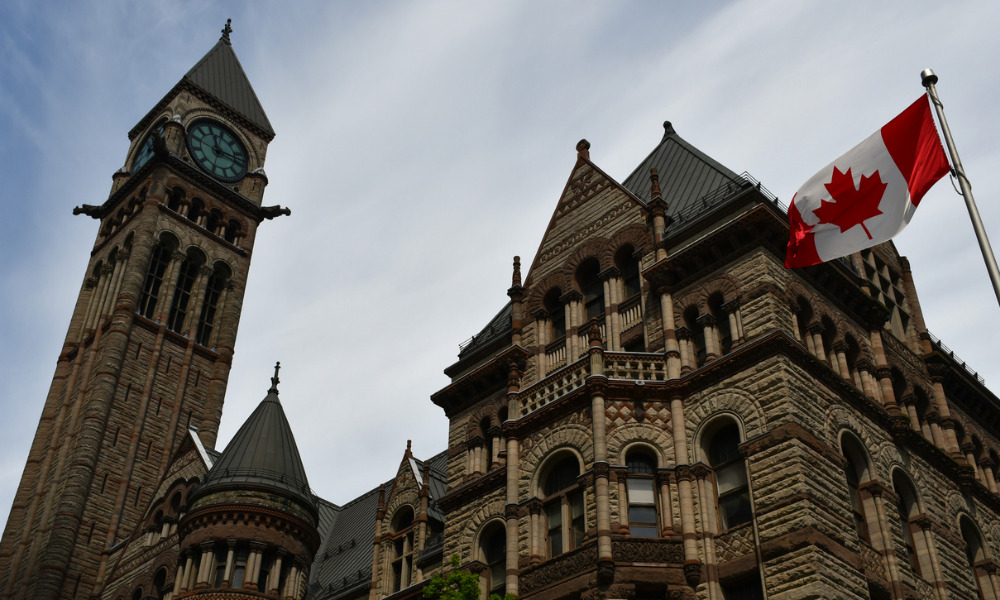 A business law partner at Norton Rose Fulbright says legal practices have evolved in unimaginable ways over the last two years with virtual changes and ensuring clients receive the best service. In an interview about developments in the legal profession, corporate and securities lawyer Andrea Brewer says the firm will prioritize environmental, social governance (ESG), energy transition and navigating privacy and security concerns as technology continues to leverage all remote interactions.
These areas are evolving in real-time, and this is the most dynamic and exciting time to be a lawyer and work with clients to deal with these issues, Brewer says.
"There's times that it's very challenging but it's been incredibly rewarding to be able to work alongside our clients to figure out this new reality."
Trust advisors are tested on adapting and providing the best advice in rapidly changing circumstances, and Brewer says clients depend on lawyers to be trusted advisors that will view all angles of a situation and give the legal analysis and other creative solutions.
"How do we help our clients make critical business decisions with imperfect information and navigate outcomes that sometimes feel like no gain? The answer is you just do it," Brewer says. "It's always a delicate balance, in these times the risk-reward analysis has become even more fine-tuned."
As changes and evolution continue throughout the year, she says the firm focuses on ESG matters across all levels and is changing culture around ESG metrics significantly because investors realize it can be a real value driver if adopted appropriately.
Brewer says there is also momentum in energy transition that will increase and become even more critical. Investors are focusing on climate change, NetZero initiatives, carbon capture and carbon storage in a new way.
She says technology leverages everything remote, including commerce, health, education, supply chain, and people's lives have become integrated, which comes with interesting privacy and security matters and new issues and concerns that have not been dealt with before.
"It's been an unprecedented period of activity for our clients, and we've been so privileged to be there alongside to keep up and continue to provide them with our trusted advice in circumstances that are changing so rapidly."
Many lawyers and clients re-evaluate their careers and re-examine priorities and what it means to have a satisfying profession, so Brewer says engagement with clients and colleagues has changed in the last couple of years. However, fundamentals around diversity and inclusion remain solid.
She says the firm's operation has necessitated a harder focus on diversity and inclusion metrics and ensuring that people are hired respectfully and thoughtfully.
"To fundamentally service our clients and be in business, we need the brightest minds, and we also need the diversity of thought that is so valuable to ensure we take that full-circle approach in advising our clients."
Brewer says that the firm devotes extra resources to mental health when onboarding new team members and ensures transitions are as seamless as possible. Despite being remote or hybrid in the workplace, she says teams have supported each other through challenging times and become stronger and more effective.
"With some creativity, I've seen connections and collaborations with clients and colleagues increasing in this environment."
The in-person interaction will return, but Brewer says many clients are relieved that lawyers are easily accessible. For example, clients do not have to travel to attend lunch and learn meetings or the continuing legal education, and the firm can release content nationally.
"They can interface with us virtually in a very genuine way, and in some ways, we're more connected now than we were, and some barriers are coming down."
While much uncertainty persists, Brewer says lawyers must continue evolving and adapting with clients.
She says critical business litigation has emerged because of the pandemic's effects on operating businesses, deals or transactions that did not proceed or transpired differently. In addition, government monetary policies that have supported the economy through the pandemic will help shape the next steps in deal activity and the rising inflation.