The guidelines issued by the Law Society of Ontario when it comes to naming a law firm are fairly general yet common sense in nature.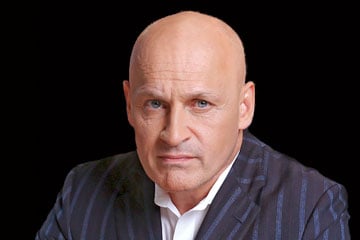 The guidelines issued by the Law Society of Ontario when it comes to naming a law firm are fairly general yet common sense in nature.
For example, it states that something such as "Greatest Law Firm" is not acceptable because of its explicit comparison to the skills of any other competitor in the profession.
Derogatory or demeaning language in a name is not acceptable. Nor is language that is misleading about the number of lawyers in a firm or a specific lawyer's status in that firm.
For the most part, however, there are not many restrictions on what lawyers can decide upon as the name of their firm. The conventional naming method of some order of the names of the founding partners, followed by professional corporation or LLP, depending on its business structure, is still the most common choice.
This is at a time, though, where the national Bay Street firms have switched over to a succinct "brand" name, usually just one word or a few initials even if in the small print on its websites it notes that the official title of the firm is unchanged.
Jon-David Giacomelli, one of the three founding partners at Cambridge LLP in Toronto, says he is not surprised that many smaller and mid-sized firms still decide to use a combination of lawyers' names.
"My own view is that it is part of the inherent conservatism of the profession," he says.
Giacomelli started the litigation firm along with Adam Cappelli, Chris MacLeod and a couple of associates in late 2009.
"We knew that we did not want to use our own names as it would be more difficult to brand the firm simply and concisely to our target markets," says Giacomelli.
Coincidentally, his father owned a photography business in Hamilton, Ont. called Cambridge Studio and Capelli's father worked at Cambridge Clothiers when he first came to Canada from Italy.
"We had some sentimental attachment to the name, but more importantly, the name was easy to remember and evocative of trust, respect and integrity — all the things we thought our law firm was about," Giacomelli says.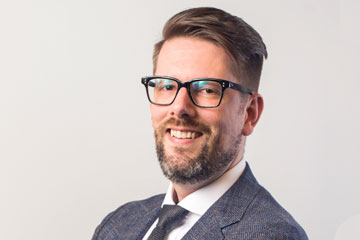 Ryan Edmonds says lawyers that are starting firms should consider building the name of the type of law they practise into the firm.
When he began practising law, he recounts that it was common for firms to include all the senior partners in a firm's title.
"If you have more than two names, though, how are you or the public going to remember that?" he asks.
A firm name that is not made up of the senior partners "also gets the egos out" of deciding what it should be called if there is another experienced counsel brought in or if someone decides to go elsewhere or retires, says Giacomelli.
Cambridge has grown to 20 lawyers and three offices and, as a result of its original decision on its brand, he notes that a renaming does not have to be considered as it expands.
Some well-established firms in the province, in addition to the large Bay Street ones, are also realizing that a straightforward name is more effective for marketing purposes.
SBMB Law, a firm in Richmond Hill, Ont., recently changed its name to Blackburn Lawyers. Its website says on the main page, "we are the same people and the same law firm, just with a new name."
"We felt it was getting hard for people to remember. Even people who knew us were asking why we had initials," says Ron Bohm, a senior partner at the firm. The previous title, made up of partners' last names, "was not an efficient or useful acronym," he adds.
In discussing the change, a decision was made to name it after partner Bob Blackburn. "He is celebrating 50 years of practice. We said let's name it after our founding partner. Let's make it simple," Bohm says.
While it has required changes to letterhead and the firm's website, it has been a smooth transition to the new name, says Bohm.
For lawyers who are starting their own firm, one of the greatest challenges is distinguishing themselves in a very crowded and competitive profession.
"I think it is extremely important to specialize," says Ryan Edmonds, a Toronto-based employment lawyer.
"I also had to get my name out," he adds, so the trademarked name of the firm and on the website is "Ryan Edmonds Workplace Counsel."
"I wanted it to be slightly different. There are a lot of employment lawyers out there. You want people to associate you with that area of the law and you want it to stick with people," he explains.
"If I just used my name in the title, it would not convey the services I offer," Edmonds says.
For other lawyers just starting firms, he says, consideration should be given to building into the name the type of law they practise.