As the Law Society of Ontario has endorsed a proposal to create a new law school at Ryerson University, some lawyers are questioning whether the province needs more law students at a time when there is a shortage of articling positions.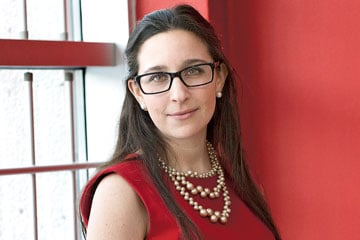 As the Law Society of Ontario has endorsed a proposal to create a new law school at Ryerson University, some lawyers are questioning whether the province needs more law students at a time when there is a shortage of articling positions.
A majority of LSO benchers approved a recommendation at their February meeting to endorse Ryerson's proposal, which gained preliminary approval by the Federation of Law Societies of Canada at the end of 2017.
Some lawyers say the law society should do more to tackle the articling crisis before approving a new law school.
Lawyer Lisa Feldstein says she is concerned there will be a flood of graduating students with limited opportunities to article.
She says Ryerson would probably create a great law school, but adding more students to the market would make the supply and demand balance for articling positions even more difficult than it already is for graduates.
"Let's deal with the articling situation first and, once the supply-demand issue is a little more stable, then it may make perfect sense for there to be another law school," she says.
"I'm sure there are many people who get rejected from law school that would be thrilled for there to be another school to go to in the province. But I think at this point the answer should be no, in the interest of these future law students."
The law society has been conducting a review of the wider licensing process, which could result in changes to articling.
In 2016, the law society extended a licensing pilot project called the Law Practice Program, which is an alternative to articling, run by the University of Ottawa and Ryerson University.
Feldstein says it confuses her that the same institution would be trying to add more law students to the market.
Those behind the Ryerson proposal say the school is necessary as there are a lot of Ontario residents that study abroad because they cannot get into the province's existing law schools.
"The number of seats available is not there for them [so] they end up studying abroad," says Anver Saloojee, the dean of record for the university's proposed law school.
Saloojee says the Ryerson law school would capture some of that market and will better position those graduates to be an important part of the legal service delivery in Ontario.
He adds that lawyers should not be scared of the competition that will come from the new law school's graduates.
"As in every other profession, graduates will compete with each other and hopefully the best and the brightest will actually get what they are looking for and seeking," he says.
Saloojee says there is also a need for another law school in Ontario "of a different kind" with an emphasized focus on innovation and technology.
Pending the necessary approvals, Saloojee says, he expects the school will open its doors in September 2020.
The first cohort is expected to be 150 students and annual tuition will be $20,000 depending on whether the university obtains funding it hopes to receive from the provincial government.
When the FLSC granted preliminary approval of the new law school, it identified three concerns with the proposed program, which included a concern that the law school would need consistent funding from the provincial government to be sustainable.
Ryerson responded to this by saying that if provincial funds are not available, it will have to increase the $20,000 fee.
Other concerns questioned whether the law school would have adequate physical resources and the fact that the proposal did not have a target student-to-faculty ratio.
Ryerson's proposal was approved at Convocation by a show of hands with at least two benchers voting against — Raj Sharda and Jeffrey Lem — after some discussion. The law society does not keep an official tally for votes when there is no roll call.
Life bencher Bradley Wright, who does not have a vote at Convocation, voiced concern about creating a new law school at a time when the number of students is increasing at a rate far above the population growth of the province.
"The reality is that if you have too few lawyers per capita that's bad for society [and] if you have too many lawyers per capita that's also bad for society," he said. He said many young lawyers are having a hard enough time making it into law.
Others said there was no meritorious reason to stand in the way of the new law school.
Bencher Christopher Bredt said the law society does not exist to regulate the number of people in the profession but to ensure that the people who are licensed to practise are competent in the areas in which they are licensed.
He said there is demand among Canadians who want to go to law school in Toronto and that the proposal is a sound one.
He also pointed to the fact that many Canadians are going abroad to go to law school at considerable expense and without good results.
"Putting in place a Canadian law school that will give Canadians an opportunity to get a high-quality legal education here in Canada to me makes eminent sense," he says.
The proposed law school still needs more internal Ryerson approvals, which Saloojee expects will be obtained by mid-summer. At that point, Ryerson will be sending the proposal to the provincial government, which also has to grant its approval.