Protecting clients, families if lawyer suddenly dies or is incapacitated is key to LSO committee's plan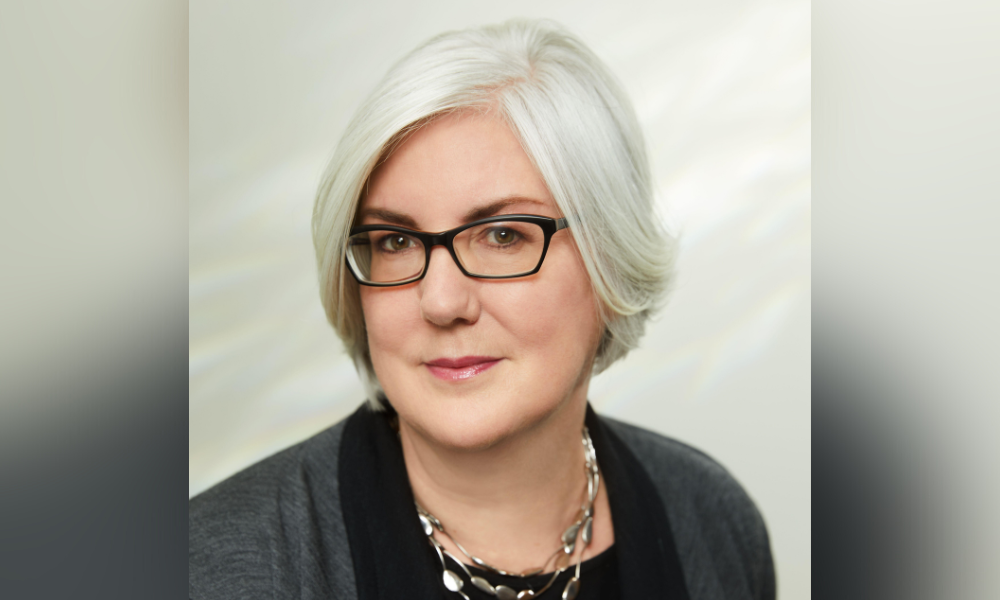 The chair of the Law Society of Ontario's Professional Regulation Committee is urging lawyers to provide input on whether private practitioners should be required to implement a succession plan for their businesses to protect clients, their families, and their legacy in the event of death, illness or incapacity.
"In my view, mandatory succession planning's time has come," says Megan Shortreed, who presented a recommendation from the LSO's Trustee Services department at Convocation in June.
A deadline of November 30 has been set for lawyers, stakeholders and the public to participate in the consultation process, at which point the committee will examine the responses and set a timeline for moving forward.
"We are just in the midst of that [consultation] process now. At this juncture, we are focused on outreach and encouraging broad participation," she says, adding that the committee particularly wants to hear from sole practitioners and licensees in small firms.
"We would like to get their feedback on the proposed plan, which includes the development of mandatory succession planning criteria, the creation of supports and resources to assist licensees with succession planning, and determining the reporting and enforcement requirements."
Those interested in participating can learn more about the consultation process on the LSO's website and complete an online submission form.
Shortreed says mandatory succession planning is important for several reasons: It protects client interests, ensures licensees comply with their professional obligations, preserves business value, and protects the reputation of members of the bar. It will also "help reduce law society administration of trusteeships over abandoned practices," she says.
The committee's consultation report released in June says that as Canada's population ages, "the law society has seen a significant rise in the number of sole practitioners over the age of 65." That brings a "greater risk of unexpectedly having to stop practising law or providing legal services due to death, illness or incapacity."
Between 2005 and 2020, it says, the number of sole practitioners in Ontario over 65 rose from 618 to 2,101, an increase of almost 240 percent, while the number of paralegal sole proprietors over 65 increased from 60 in 2010 to 204 in 2020.
Those numbers have led to stress on the governing body's Trustee Services department, the report says: "Over the last decade, the headcount and overall budget of Trustee Services has almost doubled, to correspond with a significant increase in trusteeships and related practice wind-ups." It notes that it now costs about $2 million a year to operate the department.
"For many years, the Law Society of Ontario has recommended contingency planning for the operation of a law practice in the event of death, disability, or other unexpected periods of absence. However, the number of unplanned-for trusteeships continues to rise, at the expense of all members of the profession," Shortreed says.
When a lawyer is suddenly unable to work, the consequences can be severe, she says, pointing to the committee's report to refer to "real-life examples of what can – and frequently does – happen."
"Clients with active matters may have their legal interests jeopardized. Court appearances may be missed, real estate deals may fail to close, immigration documents may not be filed and trust funds may be inaccessible, which may hold up pending matters," the report says.
Without a succession or business continuity plan, it adds, "there is no value left in their professional business" when a lawyer dies or is incapacitated. "Within days, clients and any staff have gone elsewhere, and Trustee Services becomes involved in an operation to salvage client property from a ruined business."
Shortreed says such a situation "may take a tremendous toll on family members and can result in significant costs to the estate. A succession plan can effectively reduce stress on licensees and ensure that their family members are not burdened with having to wind-up their professional business at a very difficult time."
If mandatory succession planning is passed for lawyers in private practice, Ontario will join Nova Scotia, Saskatchewan and the Northwest Territories. "The committee is very pleased to join with these other Canadian jurisdictions and present this important proposal for feedback, and we look forward to future consideration at Convocation, she says.