O'Sullivan Estate Lawyers recently welcomed Blair Botsford and Michael von Keitz to the firm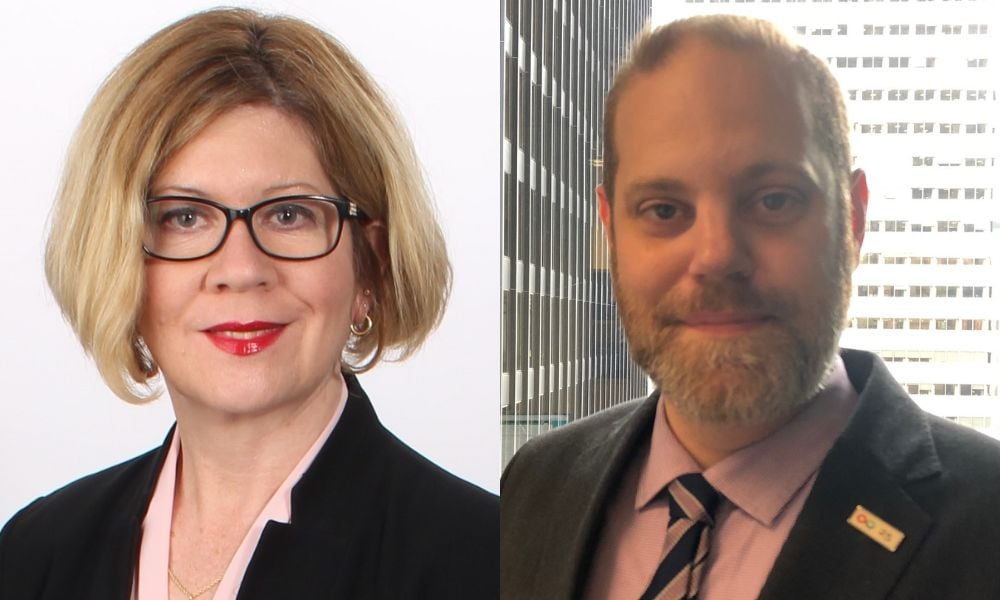 The modern family and its increasingly multi-jurisdictional footprint are raising new complexities for succession planning, say two practitioners from O'Sullivan Estate Lawyers.
From blended families, single-parent-by-intention, unmarried cohabiters, and polyamorous relationships – the nature of the family is becoming more diverse and varied and presents unique legal issues for estate planners. People and their assets are also increasingly international, and the difference in how various jurisdictions approach these arrangements adds to the complexity.
While common law jurisdictions such as the UK and the US resemble Canada's system, they are distinct, says Blair Botsford, a partner at O'Sullivan Estate Lawyers. For example, the US poses challenges on tax because its estate class can be "worrying to clients." Marrying up the Canada and foreign components, especially if there are US beneficiaries, can be "tricky to navigate," she says.
"Family dynamics are different," Botsford adds. Lawyers must adequately address who, among children from second and third marriages or adopted children, are entitled to what. Clients must know the difference between married spousal rights versus common-law spousal rights and properly define people conceived from donations of genetic material, the nature of the genetic material from a legal standpoint, and who has the right to address it after death, she says. "These are issues that, in the early days of my career, were just not on the forefront. It's a very different dynamic."
Generally, the shift in family dynamics means more people at the table and more property rights, says Michael von Keitz, an associate at O'Sullivan's. A "key consideration," given the rise of blended families," is that a will is no longer revoked upon marriage, he says.
In January 2022, amendments to the Success Law Reform Act came into force. Before Bill 245, the Accelerating Access to Justice Act, a will devised during or in contemplation of a previous marriage was automatically revoked upon the subsequent marriage.
The Toronto trust and estate boutique law firm O'Sullivan Estate Lawyers recently announced that Botsford has joined the partnership, and von Keitz has joined the firm as an associate. Botsford has practised for more than 25 years, most recently at Dentons, Blaney McMurtry and O'Connor MacLeod Hanna, and provides a full range of trust and estate law services to high-net-worth clients, business owners, and professionals. von Keitz was called in 2017 and has experience in complex estate administration with cross-border and multijurisdictional aspects and litigation.