Will challengers in Toronto could face a higher bar to obtain disclosure after an estates list judge called for a culture shift away from generic consent motions for directions that enable fishing expeditions by disgruntled beneficiaries.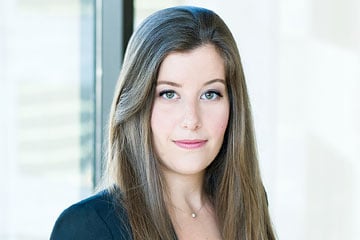 Will challengers in Toronto could face a higher bar to obtain disclosure after an estates list judge called for a culture shift away from generic consent motions for directions that enable fishing expeditions by disgruntled beneficiaries.
In Seepa v. Seepa, Ontario Superior Court Justice Frederick Myers initially declined to sign a consent order for directions in a will challenge brought by the disinherited child of a testator, forcing both sides to duke it out on the merits and convince him there was some evidentiary basis for making the order.
Myers' Sept. 11 decision says the case fits the typical scenario he sees over and over again on the estates list: The challenger gets less than hoped for from the will, particularly in comparison with another beneficiary — often someone who cared for or simply spent more time with the deceased.
"This lets the disgruntled applicant allege, virtually on that basis alone, that the caretaker beneficiary exercised undue influence to induce the deceased to make an unfair distribution of the estate," the judge wrote.
Boiler-plate consent orders routinely granted by the courts then "consign the parties to lengthy, intrusive, expensive documentary collection and investigation proceedings that can last for the better part of a year or more," Myers continued.
"One wonders whether, in the absence of evidence supporting the causes of action and a need for such extensive processes, there is good reason to subject not just the parties but all of the beneficiaries in these cases to the cost, delay and distress of lengthy proceedings," he added.
Although the case has yet to be cited in another decision, Alexandra Manthorpe, an estates lawyer with Oakville, Ont. firm O'Connor MacLeod Hanna LLP, says the ruling has shaken up the practising bar.
"I think it's a rallying call to other judges as well as a shot across the bow for estate litigators, and it is certainly having a ripple effect. Lots of us are paying attention and talking about it," Manthorpe says.
"You can't just throw around terms like 'undue influence' and 'incapacity' without meeting some minimal evidentiary threshold."
Danna Fichtenbaum, an estates litigator with Minden Gross LLP in Toronto, welcomes the decision.
"I think Justice Myers hit the nail on the head; something definitely needed to change," she says.
"The result of past practice was that trustees, estates and beneficiaries were being put to significant expense to disclose a mountain of evidence in the face of a claim that may have no legitimacy at all."
According to Fichtenbaum, the collegial nature of the estates bar may have encouraged the use of one-size-fits-all disclosure orders.
"As estates lawyers, we often seek to get to the point and avoid putting up roadblocks for counsel," she says.
"They have been granted on consent with good reason, and may continue to be, but I think it is important to focus the litigation for the benefit of the parties."
Silvi Seepa, the testator in the case, died at the age of 92 in 2015, five years after signing a will that left the residue of her estate to her younger son, Eric, who had looked after her since the death of her husband in 2011.
The will made no provision for her older son, Alan, and was accompanied by a letter from the drafting lawyer explaining the reasons for the allocation.
"You told me that your son, Alan would not come to visit you unless it was a birthday or a holiday or unless he wanted something from you, especially money," the letter reads.
Alan mounted a challenge, alleging his mother was incapable at the time the will was signed, and that his brother had unduly influenced her.
According to Myers' decision, Alan also wants the court to undo the transactions by which Eric had transferred the mother's assets, including the proceeds from the sale of her house, into joint tenancy with himself.
In the motion for directions brought before Myers, the older brother sought access to his mother's medical and legal records in order to boost his claims.
The judge declined to sign the consent order on the parties' first appearance before him in May 2017, requiring them to come back and argue the merits of the issue.
Relying on the 2016 Court of Appeal decision in Neuberger v. York, Myers ruled that in order to be granted a motion for directions under Rule 75.06 of Ontario's Rules of Civil Procedure, will challengers must "adduce, or point to, some evidence which, if accepted, would call into question" its validity. Even then, motions should not be granted unless the will's proponent fails to successfully answer that evidence, the judge added.
Following arguments, Myers did eventually grant Alan Seepa's motion, despite noting in his decision that he was minded either to dismiss it or to devise a condensed discovery process.
However, he was swayed by the younger brother's consent, as well as an arrangement the pair had come to whereby the elder brother would pay the cost of any investigative steps and record production.
"The court should be very reluctant to consign estates and beneficiaries to intrusive, expansive, expensive, slow, standard form fishing expeditions that do not seem to be planned to achieve the goals of civil justice for the parties," Myers concluded.
"But processes that show some thought to customize a process to the evidence so as to promote efficiency, affordability, and especially, proportionality, with use of a scalpel rather than a mallet, use of summary proceedings where possible, use of case management, mediation, and similar efforts to minimize the expense, delay, distress, and the overwhelming disruption caused by the process itself, are to be greatly encouraged."
"I know some litigators say it's going to mean more work and expense for challengers in the early stages, but I think it's a fair decision and instructive for both sides," Manthorpe says.
Toronto lawyer Heather Douglas says it's still too early to tell whether the culture shift Myers requested will come to fruition.
"It puts pressure on counsel to narrow down their requests, but I think some will always be worried about missing something in a document that wasn't requested," she says.
"I'm interested to see how it develops, because I do think we have to think creatively about how to decrease delay in our cases."
"It's probably going to depend on the school of thought of individual judges and how active or passive they are prepared to be. I hope more will take control," Douglas adds.
In the meantime, Fichtenbaum says lawyers can do their bit by tailoring and focusing orders for direction according to the specific circumstances of the will challenge at issue.
"That will provide an opportunity for the person propounding the will to answer the allegations earlier in the process," she says.
"I think the majority of counsel have been guilty of attending before court, seeking and generally obtaining orders on consent calling for the disclosure of all the deceased's medical and financial records when the allegations don't even touch on those aspects.
Or if they do, there's little or no basis for them to do so.
"Hopefully, those one-size-fits-all orders will become a thing of the past," Fichtenbaum adds.