Digital accounts and digital assets for communication, relationships, entertainment and media are now commonplace for many people, and some of that, including wealth, could be lost without proper estate planning, say lawyers.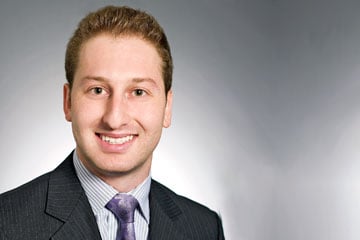 Digital accounts and digital assets for communication, relationships, entertainment and media are now commonplace for many people, and some of that, including wealth, could be lost without proper estate planning, say lawyers.
"I haven't seen it addressed all that much yet and I think it's something that's going to become a much bigger issue than it already is in the coming years just because of the prevalence of digital assets," says Matthew Urback, a civil and commercial litigator with Shibley Righton LLP's Toronto office, emphasizing the importance of estate planning to account for these developing online and paperless features.
Email accounts and social media such as Facebook, Twitter and LinkedIn are now commonplace.
Lawyers say many people fail to identify those parts of their lives in their estate and risk the loss of control over their online identity as well as accounts that could have some significant value. In order to avoid that, individuals need to convey their wishes and make use of the options available for future planning.
"It might be worth it to appoint an executor, an estate trustee that is exclusively in charge of all your digital assets and all of your electronic holdings," says Urback.
Some hosts and websites provide a process for what happens to the page after the user's death, such as Facebook's point of legacy contact, which allows another individual limited access to the page. While past posts can't be removed, the legacy contact can update a profile and write small posts if they're equipped with sign-in information. The contact will also have the authority to have the page taken down.
Reward programs, such as Air Miles, also have value attached to them that may well disappear with the death of the account holder, says Urback.
There's also real value attached to crypto-currency — or digital cash. And like traditional cash, its value lies with the person who possesses it. And if no one stakes claim to it, it is forever lost.
So, if the owner of Bitcoin or other crypto-currency doesn't leave behind the location and key to their digital wallet, it's almost like it doesn't exist at all, says Urback.
"If you lose it, you lose it, that's it. So, you've got to make sure you're passing on that information . . . so they can access it after you're gone," he says, pointing out that it's necessary to share all the sign-in information with the trustee for the crypto-currency.
"Whoever you're putting in charge of all of that, especially if you have a lot of Bitcoin, you're giving them an immense amount of power."
But he warns that putting the access information in the will, a public document, is not a viable solution. Rather, he suggests that information should be directly relayed to the executor.
Michele Allinotte, a wills and estates in Cornwall and principle of Allinotte Law Office PC, opened a crypto-currency account to become familiar with its process, after learning that a client owned a significant amount.
Providing access to the key to the account is important, she says, as is ensuring the executor is familiar with how it works and all the steps involved in accessing it. She recommends that owners of crypto-currency walk through the entire access process with their executor, beginning by showing them where the digital wallet is and on what devices the access information is stored.
"If you think about it, there's a lot of our accounts that exist only online. I try not to get any paper bills. So, if somebody needed to deal with things for me, they need to get into my email and online accounts and figure out what bills I had and what needs to be paid," she says.
"Regardless of the asset, if nobody knows it exists, other than you, it's going to be difficult for the people who are attempting to administer your estate or help you if you become incapable."
She also says the will may not be the best place to leave detailed information about access information that, along with accounts and amounts, could change.
One issue Allinotte has encountered is the spouse not knowing about the crypto-currency their partner owns. If they don't know it's there, it will forever be lost upon the death of the owner because it isn't registered anywhere and can't be tracked.
There are indications of an increased reliance upon digital assets and accounts, says Suzana Popovic-Montag, managing partner of Hull & Hull LLP, where she practises in the areas of estates, trusts, capacity and fiduciary litigation. She says there is emotional or sentimental value attached to accounts such as social media and cloud storage of personal information and photographs.
Given that half the Canadian population has no wills and very few of those make accommodations for digital assets, she says there is potential for a great deal of loss, underscoring the importance of advance planning.
"It's just natural that we have to start paying attention to them," says Popovic-Montag.
She says that planning process begins with incapacity planning, ensuring the digital assets are acknowledged when establishing powers of attorney or even by recognizing them in standalone documents.
She says a spreadsheet, for instance, can list all the digital assets and accounts with the usernames and passwords along with instructions on what to do with them.
"Having these kinds of dialogues [between the lawyer and the client] is really important so they can share with their loved ones what they want done and share it, and that individual can hopefully implement those intentions," she says.
Popovic-Montag maintains a checklist that begins with the larger accounts to go through with clients so they can address their intent for each one.
There is already some indication that identifying and addressing those assets as soon as possible is important.
Says Urback, "The amount of people dying who had a massive online presence wasn't as prevalent as it will be in the coming years . . ."