Ontario wills and estates decision takes on joint tenancy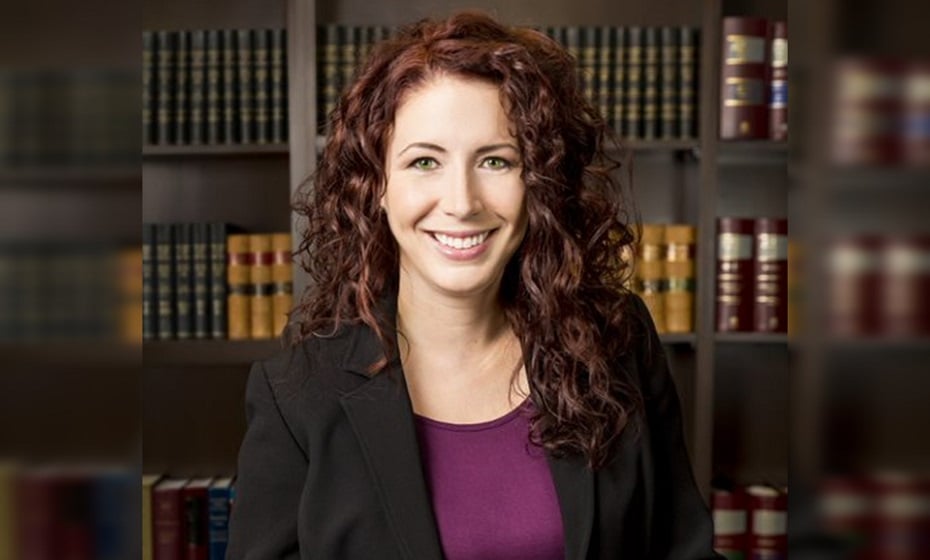 A recent decision from the Ontario Superior Court of Justice raises questions about what happens to jointly owned homes when one spouse dies, lawyers say.
"It is the most common way to take titles between couples, especially legally married couples," says Sarah Draper, a partner at Daniel & Partners LLP in St. Catharines, Ont., and one of the lawyers who represented applicant Karen Marley. "So, the decision will definitely affect joint ownership between spouses …. It arguably changes the law with respect to the right of survivorship."
The decision, Marley v. Salga, 2019 ONSC 3527, focuses on a Virgil, Ont. home owned by husband and wife Leslie Salga and Karen Marley, who were joint tenants. When the pair bought the home in 2004, their lawyer told them that when a title is held as joint tenants, "if one owner dies, the survivor automatically becomes the sole owner of the property."
When Salga died, his will outlined conditions needed "To allow my wife, KAREN ANNE MARLEY, if she survives me, the use, occupation and enjoyment of my one-half (1/2) interest in the house." If the conditions weren't met, the will said, the house would be sold and the proceeds would be added to Salga's residual estate — of which his two daughters were beneficiaries.
In the decision, Justice Robert Reid said that each joint tenant of a home has a "right by survivorship," but there are several ways that the joint tenancy can be severed. One way is through a so-called course of dealing, Reid wrote, citing Hansen Estate v. Hansen, 2012 ONCA 112 (CanLII) and Williams v. Hensman. Reid decided that Salga's estate was entitled half the interest of the property as a "tenant in common" Marley.
Barrie, Ont.-based sole practitioner Julian Cosentino, who represented Salga's children, says that the decision is important because there are so few reported decisions where a judge ruled in favour of severance by a course of dealing.
Salga's children presented two specific pieces of evidence to support their "course of dealing" argument, the decisions said. First, the children pointed to the will, which Reid wrote "was inconsistent with the right of survivorship in joint tenancy." Although the will could not quash the joint tenancy, Reid said it was "a piece of evidence that can be used to help discern whether there was a common intention to treat the joint tenancy as severed."
The other piece of evidence considered by Reid was a recording of a conversation between Marley and her husband. Marley had said that her husband expressed the intention that his half interest in the property would belong to his daughters "to appease his daughters …. so as not to engage in a fight."
But Reid wrote that looking at the recording as a "ruse to satisfy the daughters" was not persuasive.
"The hospital conversation which was recorded makes it clear Mr. Salga and Ms. Marley were in agreement as to how the property was to be handled on his death and Ms.
Marley even appears to take credit for supporting the terms of the will in favour of the daughters," Reid says.
Draper, who worked on the case with Brent Harasym, says that before this case, much more was required to satisfy the "course of dealing test," such as legal separation, changing the locks, or hiring a lawyer to begin dividing assets.
"In this case the parties remained married and remained happily married — they were not separating. This case is the first case that holds that knowledge of the content of the will may prove enough to strip a joint owner of the right of survivorship," she says. "So, it was unexpected. It is definitely a novel case…. A big change, arguably."
But Cosentino says he's not convinced the decision will open the floodgates to more and more litigation.
"You need to find a case with similar facts to ours," he says. "In my opinion, what lawyers should do to insulate themselves and their clients, is one, encourage their clients if they remarry to discuss with their spouse entering a marriage contract. Two, register the deed as a tenancy in common, and three, have their will executed," says Cosentino.
Lawyer Stephen Sweeney, a partner in Miller Thomson LLP's Waterloo office who was not involved in the case, says the decision is important for will and estate planners who operate on the assumption that the "right of survivorship" is an established right.
"The outcome leads to the position that an interest in property, the right of survivorship, is a right that can be extinguished on fairly flimsy grounds," says Sweeney.