Ontario's Law Society Tribunal Hearing Division was split on the marketing practices of one of the province's biggest real estate law firms, which goes by Real Estate Lawyers.ca LLP.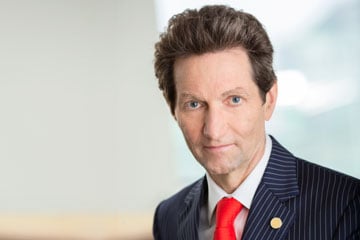 Ontario's Law Society Tribunal Hearing Division was split on the marketing practices of one of the province's biggest real estate law firms, which goes by Real Estate Lawyers.ca LLP.
A panel of adjudicators said that some of the firm's mailers violated law society rules in their advertisements of fees and disbursements. But panel members Thomas Conway and Barbara Laskin disagreed with chair Barbara Murchie about whether the marketing of the name Real Estate Lawyers.ca LLP amounted to professional misconduct.
The decision comes after Law Times reported in April that real estate lawyers continued to advertise fixed-fee services with exceptions, despite tighter restrictions passed by the Law Society of Ontario two years ago. Lawyers told Law Times that some of the advertisements for block-fee real estate law, included incentives for leaving online reviews, raised questions about the quality of services.
The June 7 disciplinary decision, Law Society of Ontario v. Rothman, 2019 ONLSTH 75, focuses on lawyer Shayle Rothman of Parnes Rothman LLP, the firm that trademarked the logo featuring Real Estate Lawyers.ca LLP. The firm mailed out two September 2016 ads that offered "fees for legal services without specifying that there would be additional disbursements." The tribunal said this amounted to "minimal" misconduct.
Still, the tribunal dismissed concerns about other aspects of the firm's advertising, including giving $100 discounts for online reviews.
"Mr. Rothman actively seeks feedback from clients and offers a $100 rebate for it, and the Law Society pointed to no complaints," wrote Murchie in her decision. "The Law Society's complaint, that 'lowest legal fees guaranteed' was not explained on the website, is without merit and underestimates the intelligence and ability of a hurried purchaser."
Rothman says the firm is glad the tribunal's majority decided to dismiss eight of the nine allegations made by the law society. Gavin MacKenzie and Brooke MacKenzie, who represented Rothman, say it is good that the tribunal recognized that lawyers should be "permitted, if not encouraged, by the Law Society to market their services to the public in new and creative ways to meet the demands and expectations of the consuming public."
"Our firm is pleased that the Tribunal recognized the importance of consumers having access to accurate advertising to make informed decisions when retaining lawyers to act on their behalf when purchasing or selling their home," Rothman says. "We were particularly pleased that the Tribunal found our use of Real Estate Lawyers.ca LLP, to be proper, as it accurately describes our firm's practice."
In her decision, Murchie noted that unlike many disciplinary decisions, Rothman had not "advertised awards that he had paid for, or that he advertised he was in a large firm when he was a sole practitioner," and that Rothman's ads were "not indisputably problematic."
"The Law Society says Mr. Rothman breached the rule by advertising that the firm 'specialized' in real estate transactions when he had not been designated as a 'certified specialist' by the Law Society. Mr. Rothman explained that 90 [per cent] of the firm's practice is real estate and 'specialized' was used in that context," wrote Murchie. "We find that the statement that the firm specialized in real estate is accurate and does not breach the rule…. Members of the public would most likely be unaware of the certified specialist designation."
The panel's decision notes that Rothman saw an opportunity to "scale up" the traditional real estate law business model, in a business plan which included not only online marketing but also storing files for retired lawyers, focusing on transaction volume, and offering free mobile signing.
"Some will say that this model of doing business effectively commoditizes the practice of residential real estate; others will say that his model for the delivery of legal services for real estate transactions is innovative and long overdue," the panel said. "Given the consistent increase in the number of residential real estate transactions that his firm closes in a month, the residential real estate market for legal services seems to have welcomed his business model."
However, Murchie dissented from the rest of the panel on one point: the firm's name.
Conway and Laskin concluded that consumers looking for real estate lawyers are "capable of conducting an internet search."
"To suggest that a name descriptive of services is more confusing than a traditional name consisting of the surnames of partners is not in our view sustainable. Many traditional law firm names include the surnames of partners long gone from practice, or deceased, a factor that could equally be considered misleading for people outside the professions who are not familiar with the naming traditions prevalent among law firms," said Conway and Laskin. "The purchase or sale of residential real estate is for most consumers the largest single legal transaction that they are likely to make in their lives."
But Murchie wrote in a partly dissenting opinion that the name Real Estate Lawyers.ca is misleading.
"On its face, Real Estate Lawyers.ca LLP suggests an entity that encompasses all real estate lawyers or a listing of all real estate lawyers rather than a unique firm," Murchie wrote. "The Law Society chose to regulate firm names for PCs but not for LLPs. If it intended the firm name approval process to apply to LLPs as well as PCs, it should have amended its by-law accordingly."