Title insurance in Ontario has been largely adopted by the real estate bar.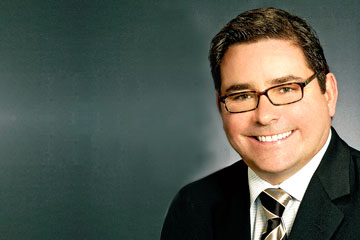 Title insurance in Ontario has been largely adopted by the real estate bar.
Lawyers say it has changed the way they do some business, especially when it comes to reducing the amount of work that real estate transactions take.
"It has made my life much simpler in terms of the processing of files, with that overriding protection that title insurance offers to my clients who are purchasing properties," says Jeffrey Cowan of Cowan Law in Toronto. "There are a lot less 'what ifs.'"
Cowan says that while there is still a demand for off-title searching for real estate transactions, the volume of search work has been reduced, which means that the savings have been passed on to their clients.
"It's a much more cost-effective method of practising, because it covers what are turning out to be quite expensive inquiries," says Cowan.
"All of the off-title searches that we used to have to do in the old days are kind of moot, although we still do them if we're requested to do them or if we have any questions as to the title of the property and we feel it prudent to do so."
While lawyers in the real estate process are there to ameliorate risk, title insurance uses actuarial tables to cover over the known quantity of defect that occurs in aggregate volume, like any other insurance.
Other benefits include protection against back taxes that were attached to the property after sale, which the title insurance company would pay out and then they would chase the former owner instead of the lawyer needing to do so.
It also extends to protection against mortgage fraud going forward, which lawyers say is an especially valuable service because there is no "value add" that they can offer to protect against that eventuality.
"Title insurance can do more than a lawyer," says Mark Morris, co-founder of Axess Law Offices in Toronto. "It really does save lawyers from having to engage in certain types of litigation."
Morris cites an example of a mortgage discharge with which he was involved where a $759,000 cheque was lost by FedEx on the conveyor belt in Montreal.
"The purchaser lawyer now has to theoretically go ahead and sue me," says Morris.
"They don't need to with title insurance. That part of the process has been transferred over to another body that will deal with it, and the real estate lawyer who's focused on $300 or $400 net conveyances can move on with their life."
Leslie Kirk, a sole practitioner in Ottawa, says that, in some cases, title insurance "complicates things."
"The search requirements and the exact wording of the policies get changed every once in a while, so you don't know what's up with it. I personally find it difficult to keep up with," she says. But as much as title insurance is seen as being a time saver and offering some protections that lawyers can't, it doesn't necessarily fix problems.
One example is survey protection.
In a boundary issue, title insurance will pay to deal with the problem, but it may not fix the underlying issue.
But it may be the more attractive option because while a survey could cost $2,000 to $3,000, the title insurance premium on a standard purchase transaction less than $500,000 would be closer to $300.
That would not only include survey protection but also the tax protection and work order protection.
Another example is around land being transferred from an estate and notations of "subject to debt" being attached to the title, many of which are artifacts of the conversion to land titles during the 1980s and 1990s.
Where it used to be that the sellers' lawyers would have to clear the title before the sale, title insurance now offers protection from that issue and the notations remain on the title.
Multi-unit residential properties don't fall within the parameters of title insurance, while the title insurance process for commercial properties differs significantly from residential properties.
Some American jurisdictions, such as Florida, no longer use lawyers for conveyance, although it has been noted that they also have a different title registry system than Ontario and the fees they charge are largely the same as one would pay a lawyer for the same services, meaning that it's no more cost-effective.
"What [title insurance companies] have discovered is that the only way to deal with their volume is to properly design workflows that can accommodate that volume," says Morris.
"The moment you're starting to create workflows for law, you are turning to other things that you can workflow as well."
Morris says the entire legal conveyance operation is a workflow process and title insurers doing tens of thousands of deals per month as opposed to a lawyer doing a handful will bring a measure of efficiency to the process that lawyers haven't been able to provide.
"I think that's a net benefit to Ontarians as a whole," Morris says, but he notes that this will likely upset some lawyers.