The Court of Appeal for Ontario has provided unusually in-depth guidance on the power of vesting orders when it comes to interests in land during insolvency, lawyers say.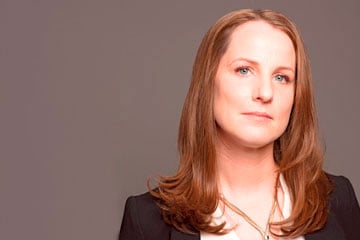 The Court of Appeal for Ontario has provided unusually in-depth guidance on the power of vesting orders when it comes to interests in land during insolvency, lawyers say.
The June 19 decision in Third Eye Capital Corporation v. Ressources Dianor Inc./Dianor Resources Inc., 2019 ONCA 508 sets a new test for when the court can extinguish interests in land, says Toronto lawyer Shara Roy, who practises at Lenczner Slaght LLP and acted for Third Eye Capital Corp. Roy says the decision — the second in a two-part appeal decision — cleared up confusion between the 10-day appeal period in the Bankruptcy and Insolvency Act and the 30-day period in the Courts of Justice Act.
"Justice [Sarah] Pepall walks through an articulation of a test of interests in land," says Shara Roy. "On the one end, there's the highest interest in land that you can have, which is a fee simple — meaning, you're the owner of that land — all the way down to a monetary interest. So, for instance, if you have mortgage secured on property, as the mortgagee — unless the mortgager defaults — it doesn't mean you can come on to the property or exercise any other rights with respect to the party. If you own a house and the bank has the mortgage, it doesn't mean the bank can come into the house and throw a party if they want to. So, Justice Pepall articulates this spectrum of property interests and articulates where a court will be presumed to no longer have the ability to deliver a vesting order."
The case focused on Dianor Resources Inc., an insolvent company in the mining industry, which owed $5.5 million to Third Eye Capital, according to the decision, written by Justice Sarah Pepall with justices Peter Lauwers and Grant Huscroft concurring.
Dianor had agreements to pay royalties to a prospector on diamonds as well as minerals used by a steel company. When Dianor shut down in 2012, there were bids to buy Dianor's mining claims, on the condition that there would be no more royalties. A vesting order was created to extinguish the royalties, the decision said.
While it's commonplace to grant vesting orders, the court went into much more detail this time, says David Bish, head of corporate restructuring and advisory practice at Torys LLP in Toronto.
"It's tremendously helpful to the practice," says Bish.
"We have a very clear statement from the court . . . that provides certainty and comfort for people in industries that rely on these interests in land — like mining and oil and gas — where royalties are a very important tool. These orders are granted almost daily and we didn't know what you couldn't vest out or extinguish in terms of other people's interests in property. When an insolvent company is selling its property and other people have interest in that property, the vesting order extinguishes those other interests. We didn't know how far you could go with that exercise. This provides us with some significant understanding of where the line is."
Bish, who was not involved in the case but whose work was cited in the decision, says the court divided interest in land up into categories to clarify how interest in land should be treated.
A lien — where the interest in the land disappears once municipal taxes are paid, for instance — would be treated differently from other interests, such as an easement that is still in use, says Bish.
Bish says that, thanks to the decision, lawyers have better guidance on: the basis of authority for the granting of these orders; the fact that authority is national in scope and comes from federal legislation; the analysis to be considered when deciding whether or not to extinguish interests; and the limitations on the tool.
"It has significance well beyond insolvency law. For real estate lawyers, it's of great interest," he says. "it's really important for lenders to understand."
Peter Roy, founding partner in Roy O'Connor LLP in Toronto, who represented interested party 2350614 Ontario Inc., says the bankruptcy bar is likely to see some comfort in the enforcement of the 10-day period to move for a stay. He says he was surprised, given where the court stood, when he inherited the file after the first half of the appeal process.
"All bankruptcy lawyers and anyone dabbling in bankruptcy better pay close attention to that 10-day period and better move promptly to stay any order if they are intending to appeal," he says.
Roy says that, although the analysis in the decision was detailed, it may not be the last time some of these questions come before the court.
"I'm sure the mining bar is happy about the decision, because their [gross overriding royalties] are protected as a result of this decision," he says.
"I think it's pretty clear that the court says, 'If you've got an ongoing interest, and it's not just an academic interest in land, it should not be vested out.' Period. . . . There's no question that vesting orders are vested frequently. I think this decision is going to cause the court to pay more heed and not just routinely vest it out."
Stuart Brotman, a lawyer at Fasken Martineau DuMoulin LLP, who represented the receiver in the case, declined to comment, citing the possibility of appeal. Brotman and his colleague did write an essay on the case, however, calling it a "highly anticipated decision."
"The Court of Appeal recognized that there has been no consistently applied framework of analysis in the case law to determine whether a vesting order extinguishing interests should be granted," they wrote. "This decision provides courts in Ontario and elsewhere with meaningful guidance on how to approach the analysis."
Shara Roy says the decision on the long-standing practice of vesting interest off title shows that the model vesting order used by courts doesn't need to be amended.
"[This decision] says that an insolvency practice that has existed over the last many number of years — that gives power to receivers to sell assets unencumbered — exists. That authority exists, and it exists under the legislation of the Bankruptcy and Insolvency Act," she says. "Insolvency law remains surefooted and, in fact, now we have an articulation from the highest court in Ontario about its operation."